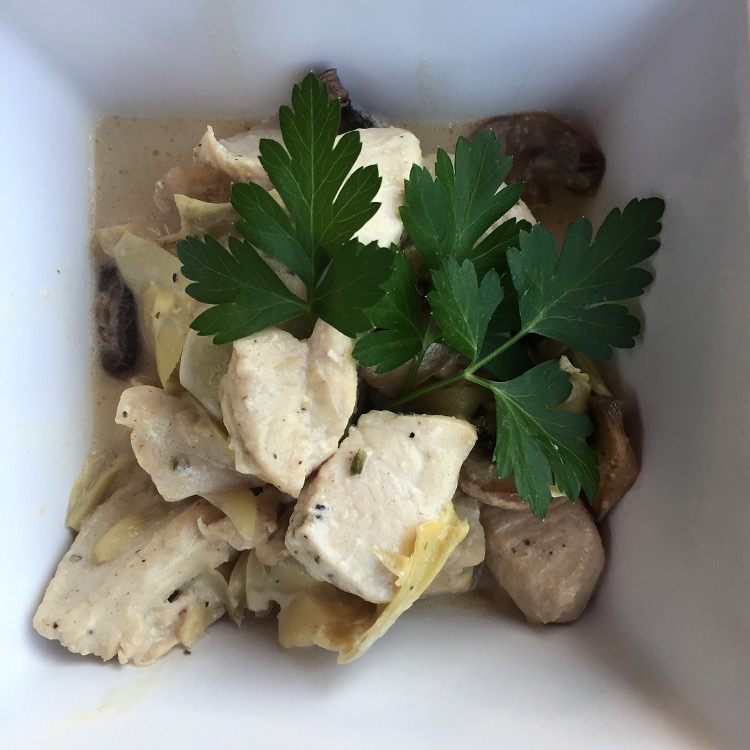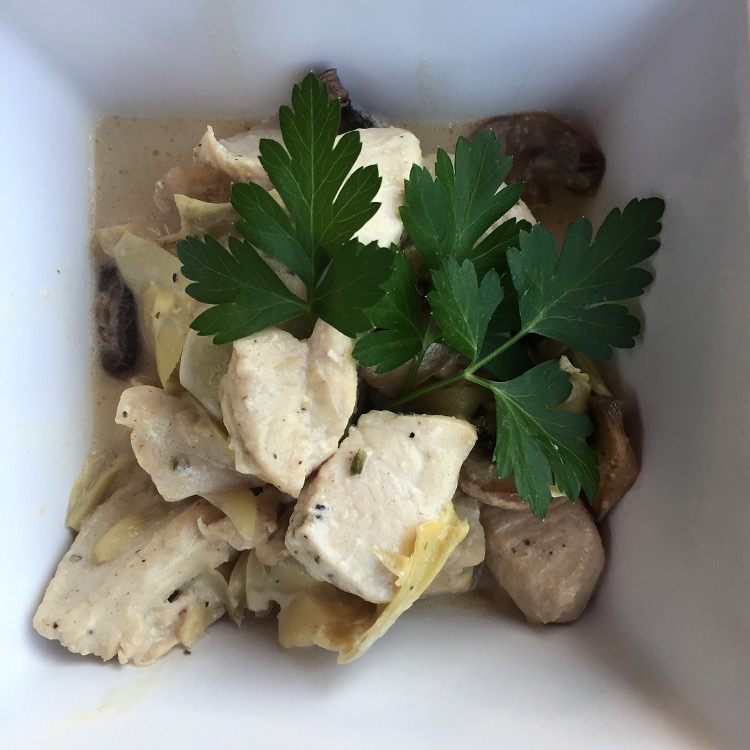 Chicken Dijon with Mushrooms and Artichokes
By Leslie Blythe Chicken Sautéing, Simmering
April 12, 2017
This Chicken Dijon with Mushrooms and Artichokes is gently sautéed with artichoke hearts and sliced mushrooms and fresh tarragon is everything you are looking for in a weeknight meal!
Prep: 10 mins
Cook: 30 mins
Yields: 4 Servings
Directions
1Season chicken pieces with salt and pepper.
2In a large skillet, melt butter over medium-high heat. Add the chicken to the pan and sauté until it is golden brown on all sides. The chicken will not be cooked all the way through at this point.
3Remove the chicken from the pan and set aside.
4Deglaze the pan with chicken stock.
5Then add the tarragon. Reduce heat to low and let simmer for 5 minutes.
6Add the heavy cream, Dijon mustard, mushrooms and artichokes and let simmer an additional 10 - 15 minutes.
7Add the chicken back to the pan and let simmer until the chicken is cooked all the way through, about 5 - 8 minutes.
Ingredients
1½ pounds boneless, skinless chicken breast, cut into small pieces
salt and black pepper, to taste
1 - 15 ounce can of quartered artichoke hearts, drained
1 teaspoon fresh tarragon, chopped or ⅛ teaspoon dried tarragon