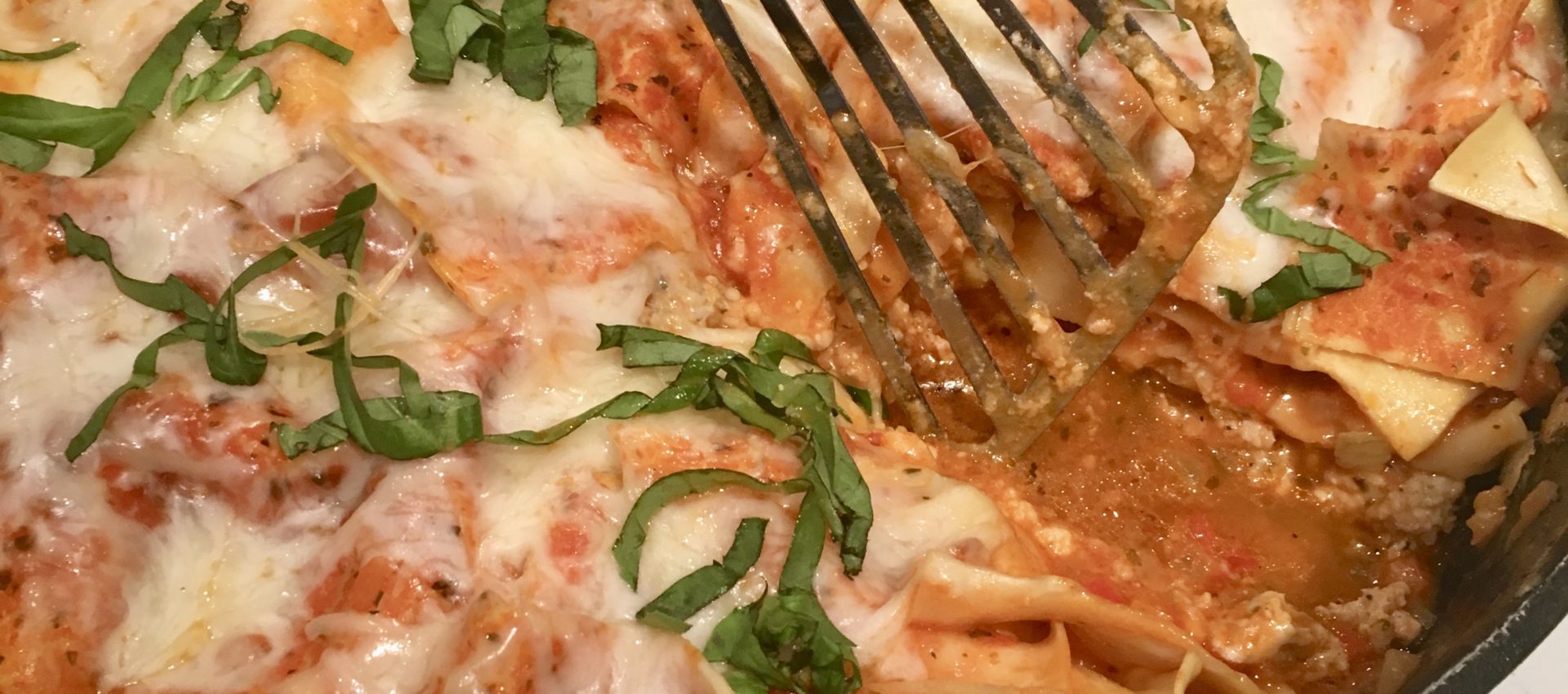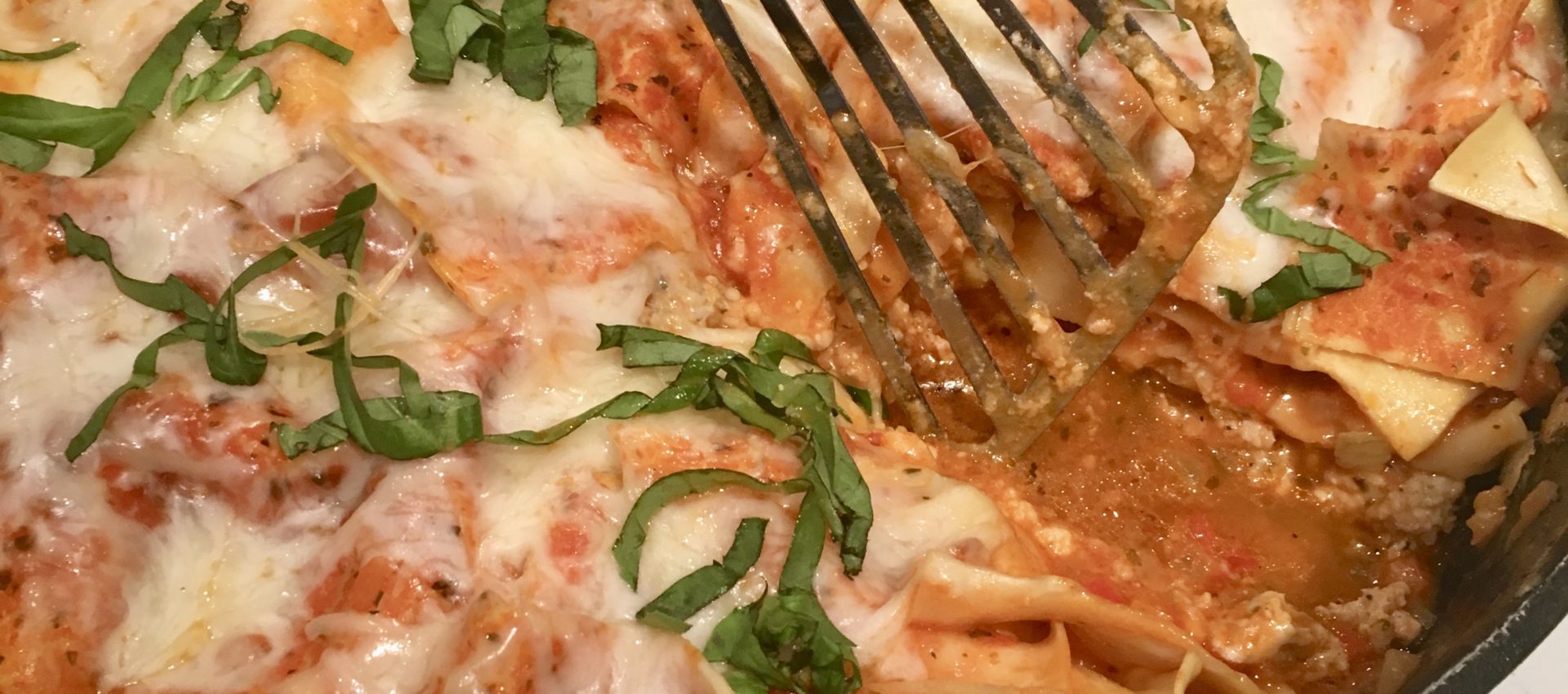 Chicken Basil Sausage and Artichoke Lasagna Skillet
By Leslie Blythe Cheese, Chicken, Italian, Pasta, Sausage Sautéing, Simmering
August 2, 2017
Lasagna, in general, is too much work. I am too lazy and do not like to make it, so lasagna is a rare occurrence in my house. This Chicken Basil Sausage and Artichoke Lasagna Skillet is WAY easier and the chicken and artichokes is a nice change from the traditional lasagna. It's all done in one skillet and ready in about 30 minutes.
Prep: 15 mins
Cook: 35 mins
Yields: 6 Servings
Directions
1Heat a 12 inch cast iron or non-stick skillet over medium heat.
2Add onion, bell pepper and garlic, cook 2-3 minutes.
3Add chicken sausage and break up. Cook 3-4 minutes, stirring occasionally.
4Remove half of meat mixture and place in a bowl, set aside.
5Stir in 1 cup marinara sauce.
6Put half of ricotta over sauce in even spoonfuls.
7Sprinkle with half of parmesan cheese.
8Scatter ½ of the artichokes on top
9Cover with half of noodle pieces.
10Repeat layer with sausage, sauce, ricotta, parmesan, artichokes and noodles.
11Add ½ cup water to remaining marinara, shake closed jar to combine. Pour sauce evenly over top of lasagna.
12Bring to a low boil, cover and reduce to low. Simmer 20-25 minutes until noodles are cooked.
13Sprinkle mozzarella cheese over top, let rest 5 minutes to set.
14Garnish with additional Parmesan cheese and basil before serving.
Ingredients
1 small yellow bell pepper, diced
1 pound chicken basil sausage, casings removed
6 ounces ricotta cheese, divided
14 ounce artichoke hearts, chopped
9-ounce package no-boil lasagna noodles
1½ cups grated mozzarella cheese
0 Reviews