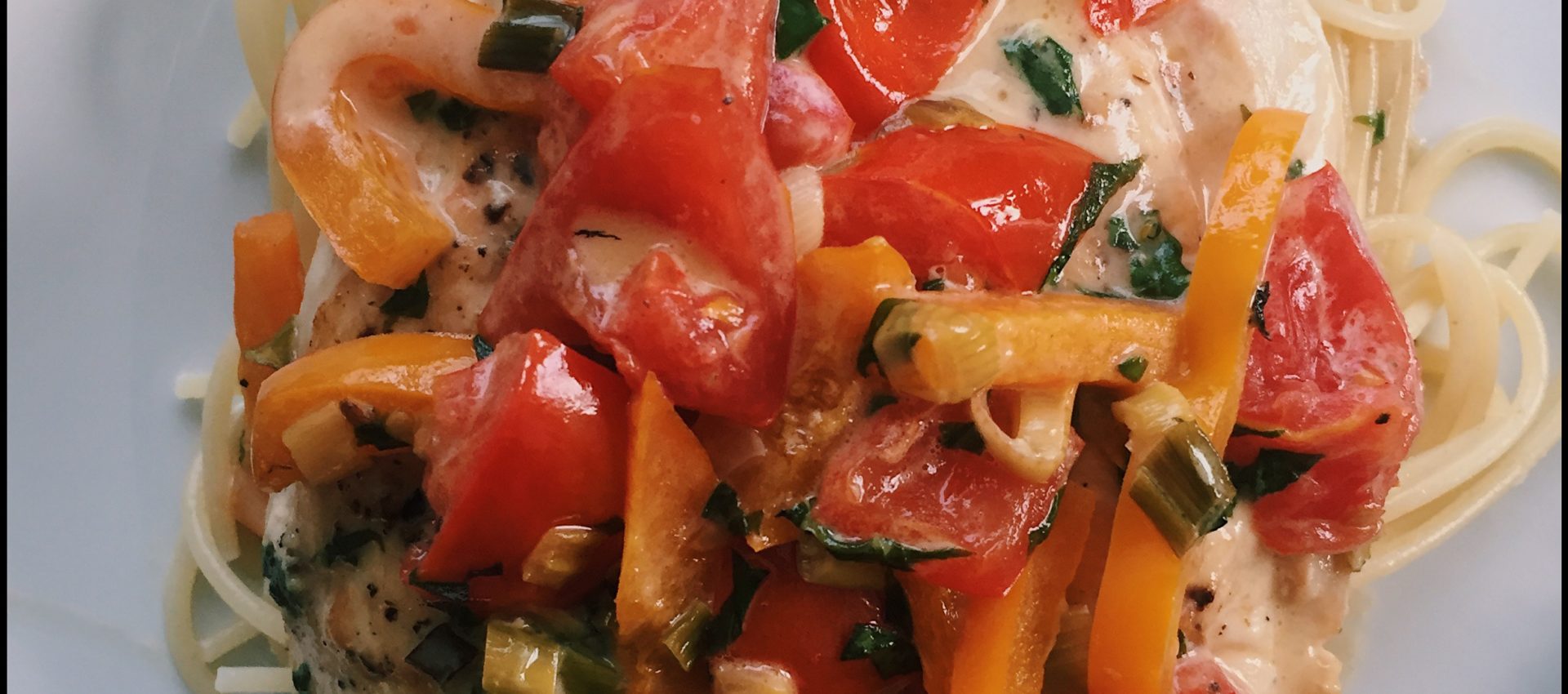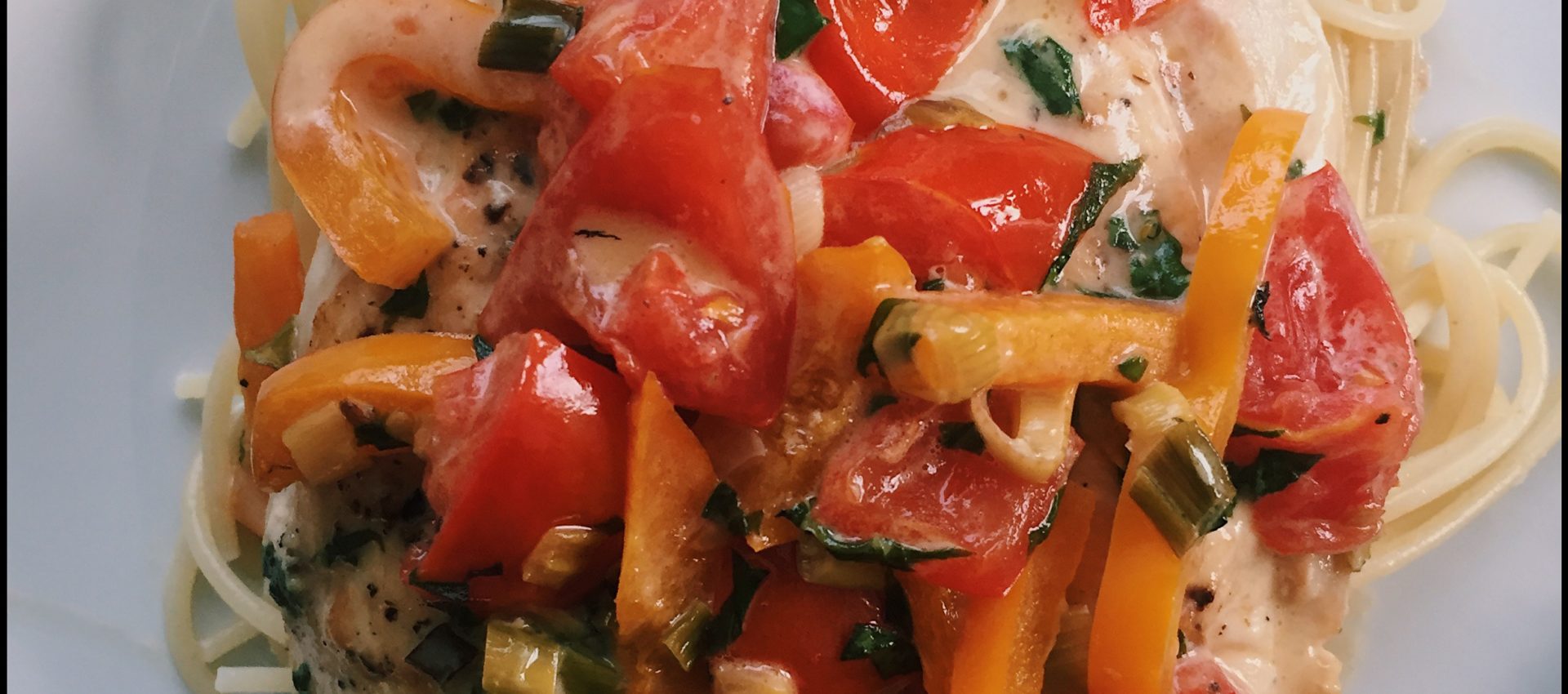 Chicken With Basil Cream Sauce
By Leslie Blythe Chicken Boiling, Sautéing, Simmering
September 7, 2017
Chicken With Basil Cream Sauce is a delicious summer dish. It's refreshing, creamy and luxurious. The sauce is very versatile and can be used for chicken, shrimp, salmon, etc.
Prep: 15 mins
Cook: 20 mins
Yields: 4 Servings
Directions
1Season the chicken breasts with salt and pepper.
2Heat olive oil in a large skillet over medium-high heat. When the oil is very hot but not smoking, add the chicken. Cook for about 10 to 15 minutes, turning to brown both sides.
3The juices should run clear when chicken is pricked with a fork. The minimum safe internal temperature for chicken is 165° F. Remove the chicken to a plate; set aside.
4Add green onions and pepper to the drippings. Cook while stirring until vegetables are tender, about 1 minute. Add chicken broth and wine; bring to a boil. Simmer until juices have reduced to about ½ cup. Add the cream and continue simmering to reduce slightly. Stir in tomatoes and basil. Taste and add salt and pepper, if necessary. Cook for 1 minute. Add chicken, cover, and heat through. Serve over a bed of spaghetti.
Ingredients
4 chicken breast, pounded to an even thickness of about ¼-inch
Salt and freshly ground black pepper
½ red or orange bell pepper, sliced
4 to 6 green onions, with a few inches of green, sliced
0 Reviews