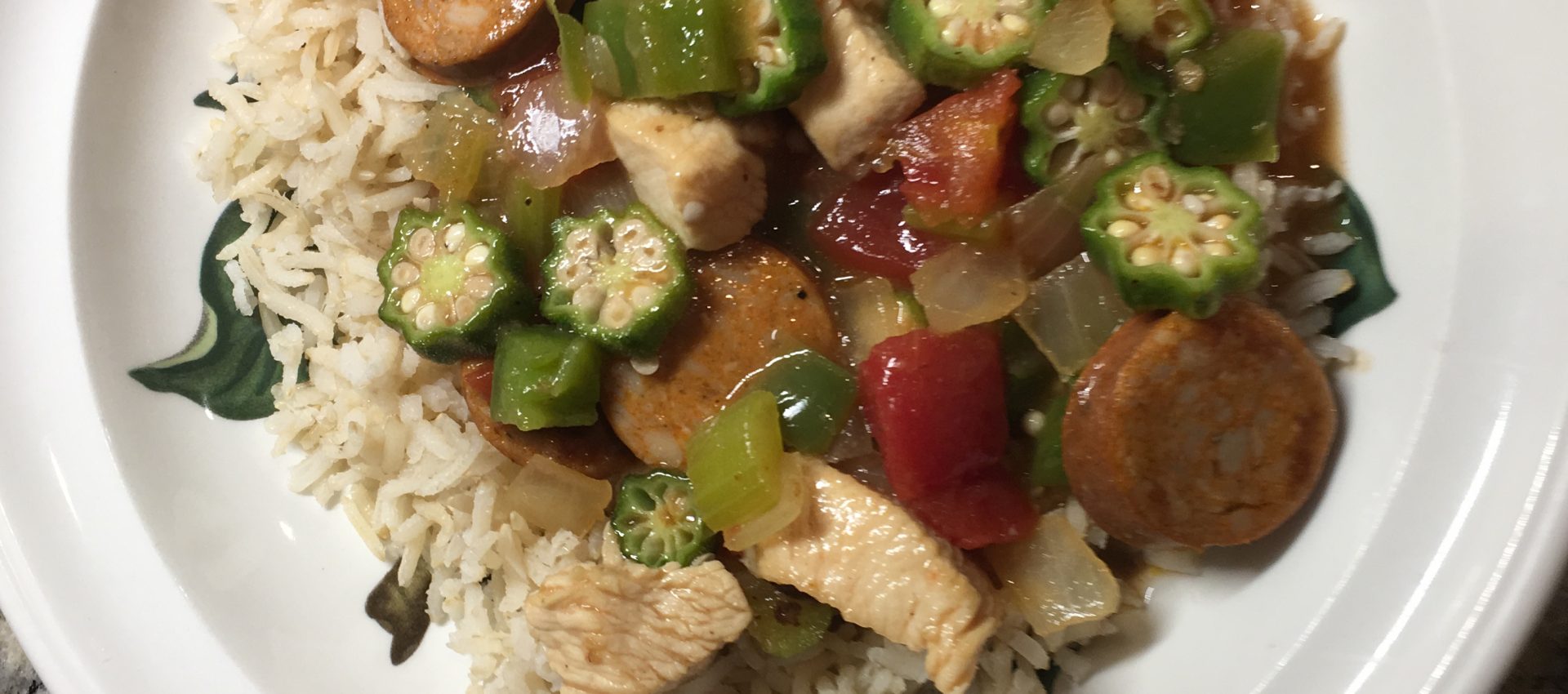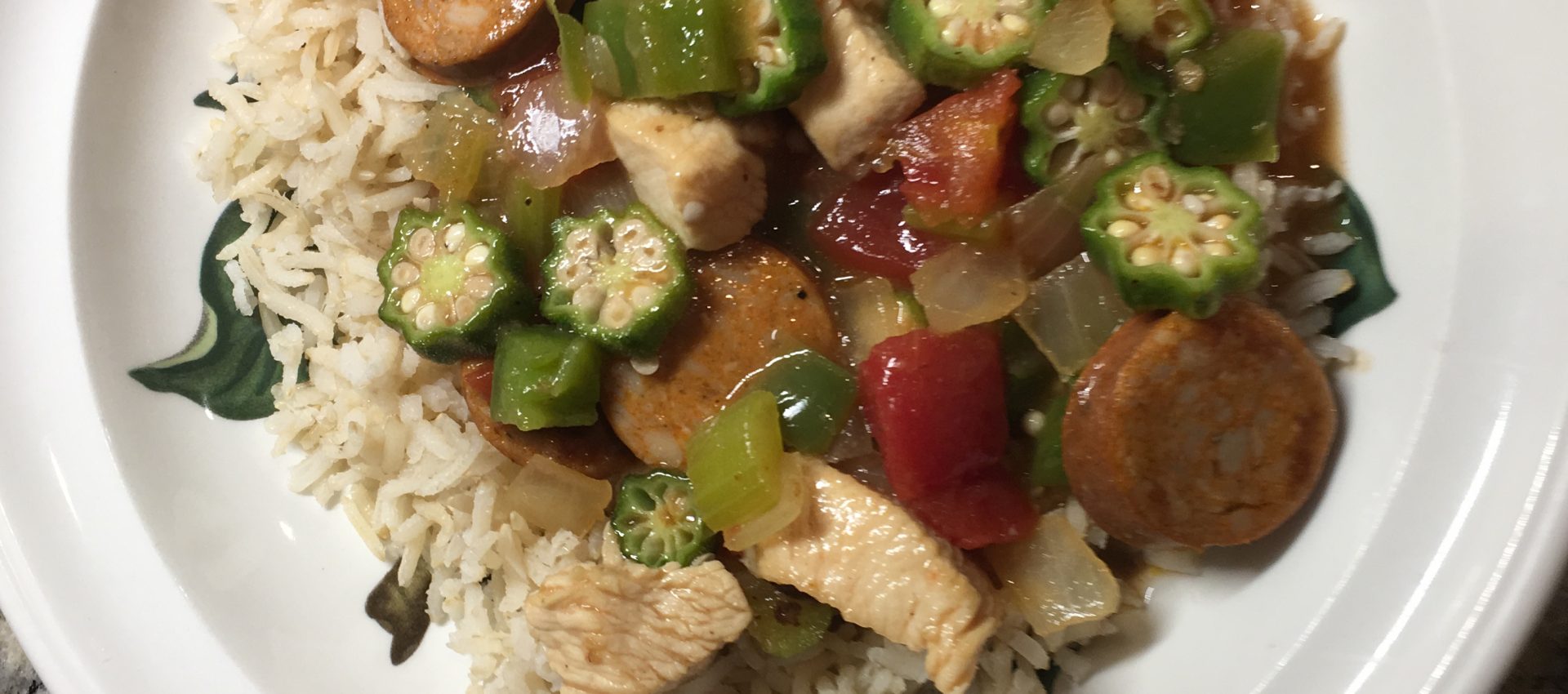 Chicken and Sausage Gumbo
By Leslie Blythe Cajun / Creole, Chicken, Sausage Sautéing, Simmering
January 30, 2018
This Chicken and Sausage Gumbo recipe is relatively quick to pull together compared to most traditional recipes. After preparing the roux, most of the time spent making gumbo is basically hands-free. You'll just need to stir the pot occasionally to prevent sticking. You can serve it over rice for a complete meal and freeze the leftovers in gallon-size freezer bags. If there are any leftovers! Here is the recipe.
Prep: 15 mins
Cook: 30 mins
Yields: 6 Servings
Directions
1Set a dutch oven over medium heat and add sausage slices; cook for about 4 minutes, or until browned on all side. Remove from pot and set aside.
2Add butter and oil to the dutch oven; melt and swirl to coat.
3Whisk in the flour; whisk and cook for about 2 minutes, or until flour mixture starts to brown.
4Add chicken and continue to cook for 5 minutes, stirring frequently.
5Stir in onions, chopped bell pepper, celery, garlic, cajun spice, salt, and pepper.
6Continue to cook until veggies are tender, about 5 to 6 minutes, stirring frequently.
7Pour in chicken broth and add tomatoes; bring mixture to a boil.
8Add in the previously prepared sausage and sliced okra; reduce heat and simmer for 5 minutes.
9Remove from heat.
10Serve over prepared brown rice and garnish with parsley.
Ingredients
12 ounces andouille sausage, sliced into ¼-inch rings
2 boneless, skinless chicken breasts, cut in about 1½ inch chunks
1 tablespoon cajun spice/seasoning
salt and fresh ground pepper, to taste
3 cups low-sodium fat-free chicken broth
2 cups fresh diced tomatoes OR 1 can (14.5 oz) diced tomatoes
0 Reviews