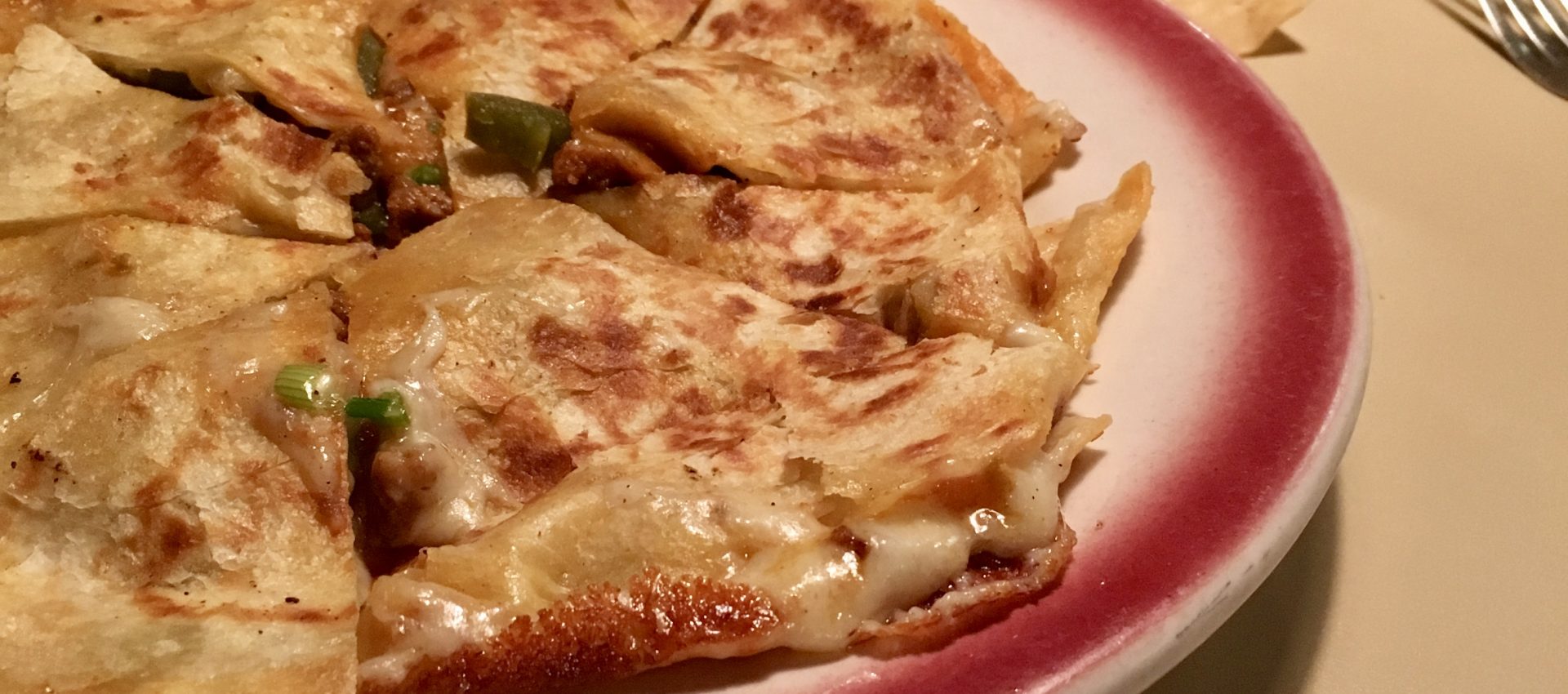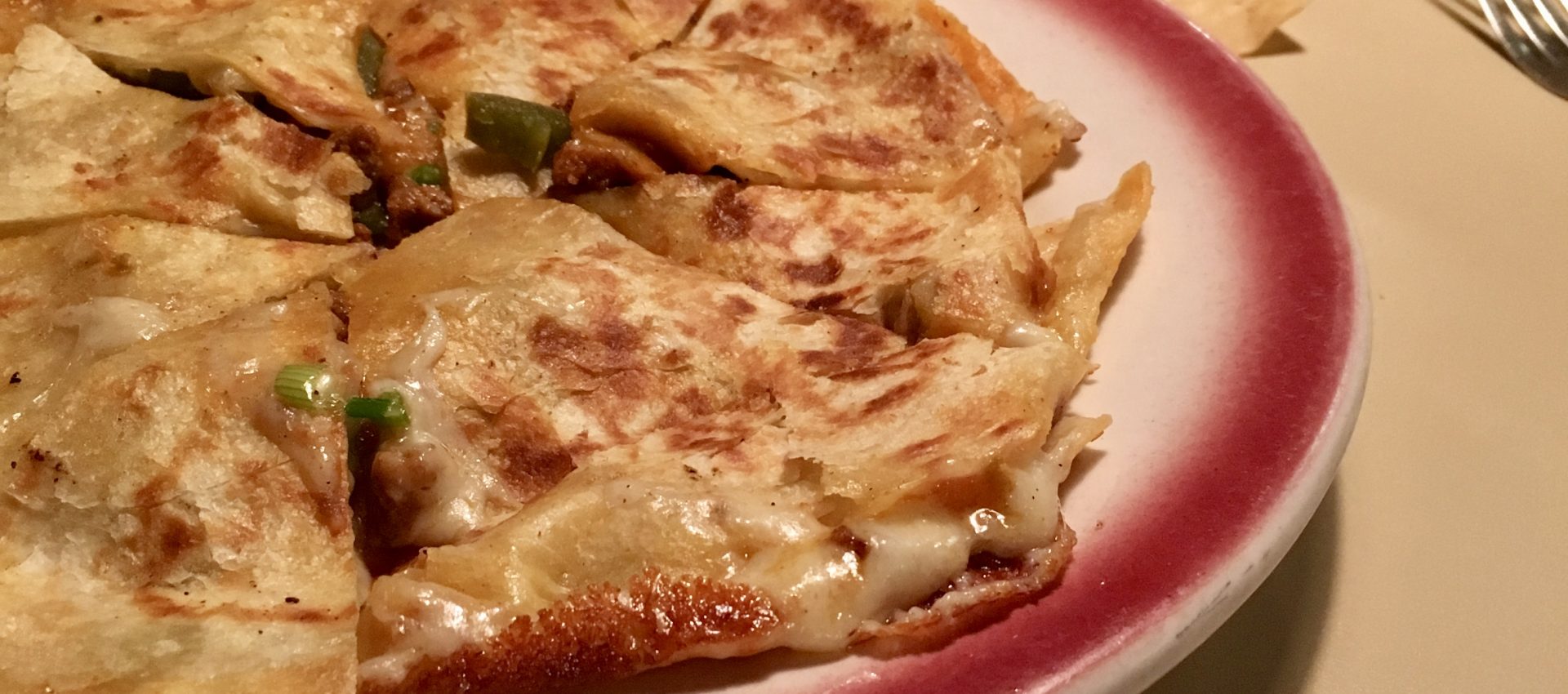 Chi Cheese Quesadilla
By Leslie Blythe Cheese, Chicken, Mexican Frying
January 17, 2018
Sadly, our local go-to Mexican restaurant is closing in a few days. One of my favorite items on the menu:
Chi Cheese Quesadilla - char-broiled chicken or carne asada, spiced with our chipotle chile and barbecue sauce. I guess I now have to start making it at home.
Prep: 5 mins
Cook: 10 mins
Yields: 1 Serving
Directions
1Place a pan on the stove over medium heat and melt 1 tablespoon butter. While the butter is melting put together the quesadilla.
2In a bowl mix together chicken, barbecue sauce.
3Spread with chicken mixture, cheese on one tortilla and top with the other tortilla.
4Carefully pick up the quesadilla and place into the pan with the melted butter.
5Cook until browned on the bottom and carefully flip over to cook the other side. If you need more oil in the pan, simply add another tablespoon of butter.
6Once browned on both sides remove from the pan and let cool for 1 minute before cutting.
1 Review