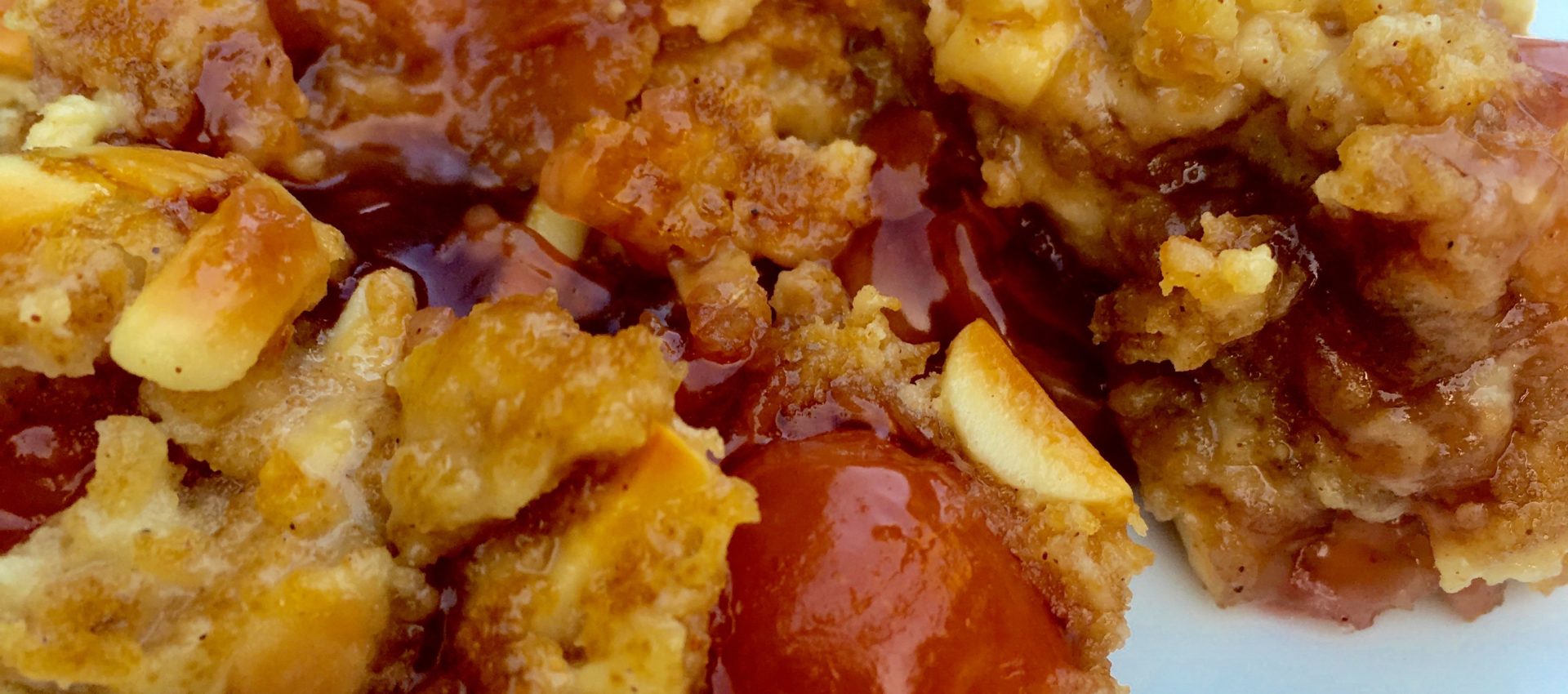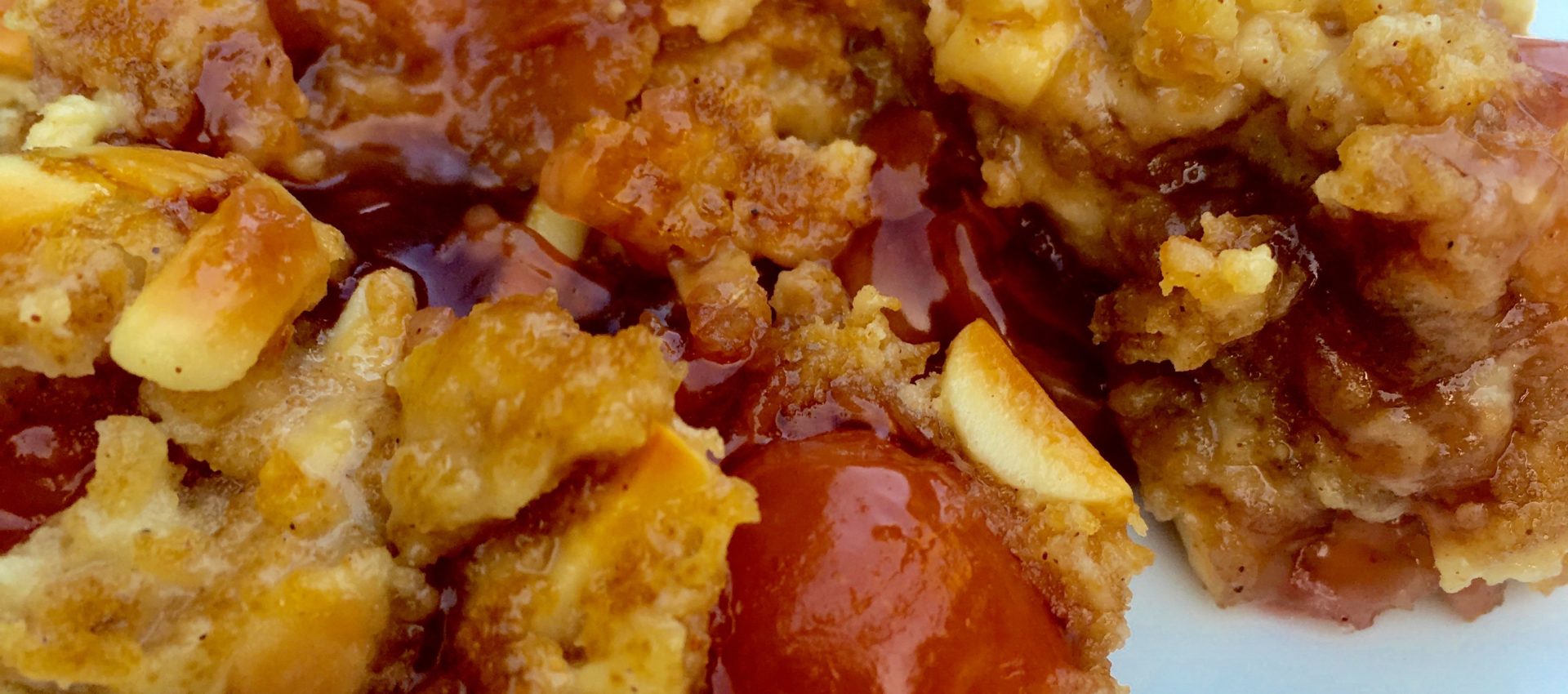 Cherry Cherry
By Leslie Blythe Dessert Baking
May 1, 2016
In 1981, my mother gave me a recipe book for Christmas. She hand wrote all her recipes. I love this book have made many of the recipes over the years. This recipe is very simple and you can have all the ingredients in your pantry. It's fast easy and really delicious!
Prep: 10 mins
Cook: 30 mins
Yields: 9 Servings
Directions
1Combine pie crust mix, brown sugar, almonds, and cinnamon. Mix well with a fork.
2Press half the mixture into the bottom of a well-greased pie plate. Pour the cherry pie filling on top and then top it with the pie crust mixture.
3Bake at 350˚ for 30 minutes. Serve with cream.