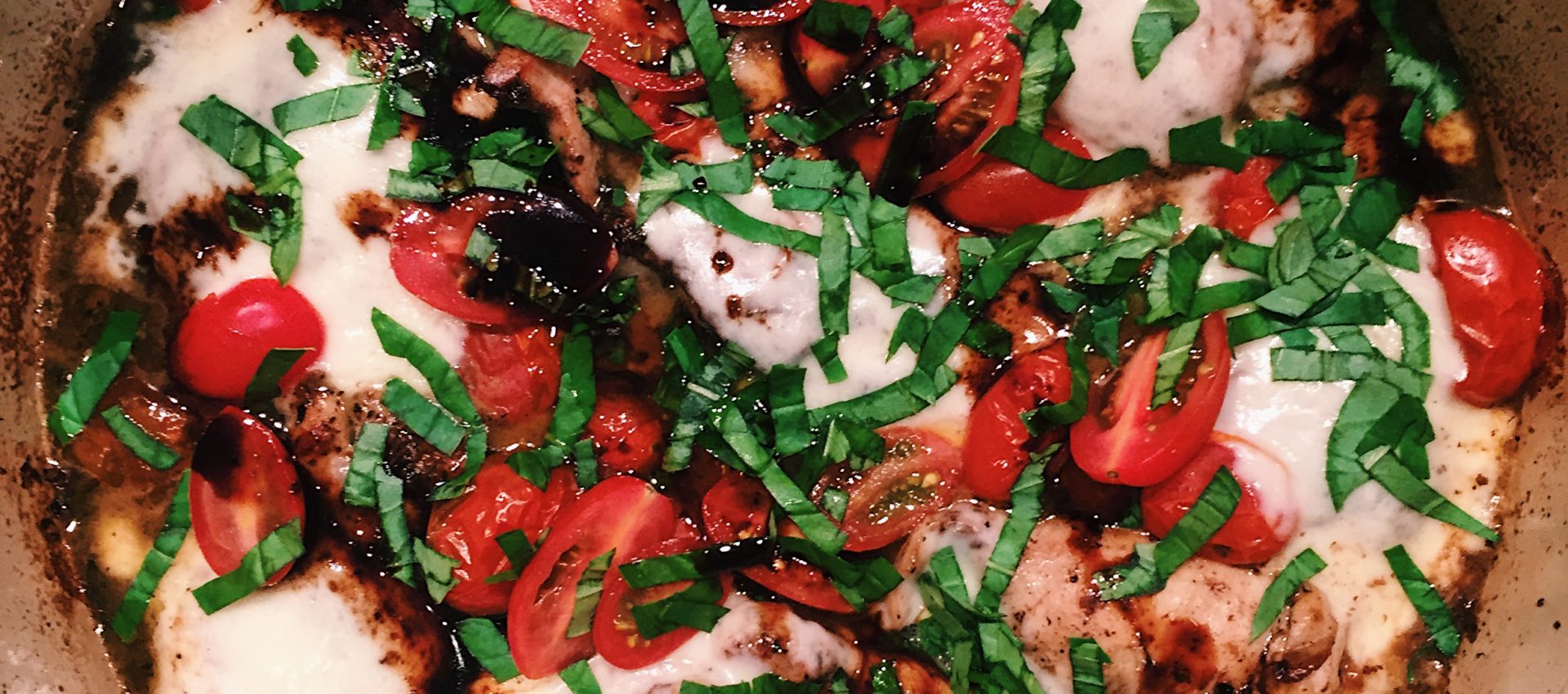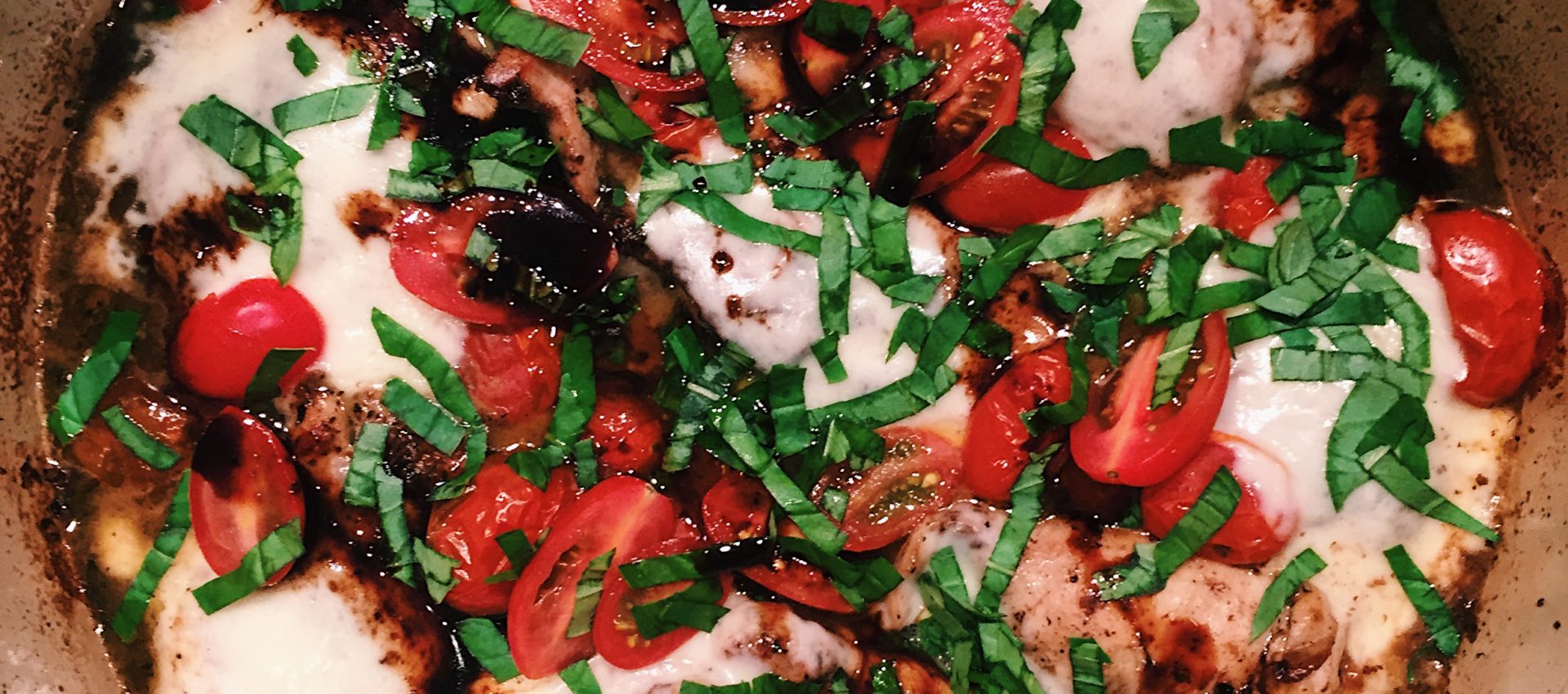 Caprese Chicken with Balsamic Glaze
By Leslie Blythe Chicken, Italian Baking, Sautéing
May 10, 2017
My daughter Zoe made this Caprese Chicken with Balsamic Glaze, which is phenomenal. The chicken is really juicy. The sweet balsamic glaze, a sprinkling of fresh basil and melted mozzarella finish this dish off perfectly.
Prep: 15 mins
Cook: 50 mins
Yields: 6 Servings
Directions
1Preheat oven to 400°F.
2Season each chicken thigh with the oregano, basil, salt and pepper.
3Heat the oil in a large oven-proof pan or skillet over medium-high heat. Sear the chicken on both sides until golden brown, about 4 minutes each side. Transfer chicken to a plate; drain most of the excess oil, leaving about a teaspoon worth.
4Return the skillet back to the stove; fry garlic until fragrant (about 1 minute). Add the vinegar and brown sugar; stirring to combine while heating through. Bring to a simmer, while stirring occasionally, until glaze has thickened (about 5-6 minutes).
5Return the chicken to the pan, turning in the glaze to evenly coat. Add 1 cup of the tomatoes, whole, around the chicken and place the chicken into the oven. Bake until the chicken is completely cooked through (about 30 minutes). Top each chicken with a slice of mozzarella cheese; return back into the oven for a further 5 minutes or until the cheese has melted.
6Slice the remaining ½ cup tomatoes in half; place them on top of the cheese; pour over some of the balsamic sauce from the pan and garnish with basil. Serve immediately.
Ingredients
6 skinless, bone-in chicken thighs
cracked black pepper, to taste
1½ cups grape or cherry tomatoes, divided
8 ounces fresh mozzarella cheese, cut into 6x ½-inch slices
¼ cup fresh basil leaves, chiffonade
Balsamic Glaze: (Optional To Serve)
0 Reviews