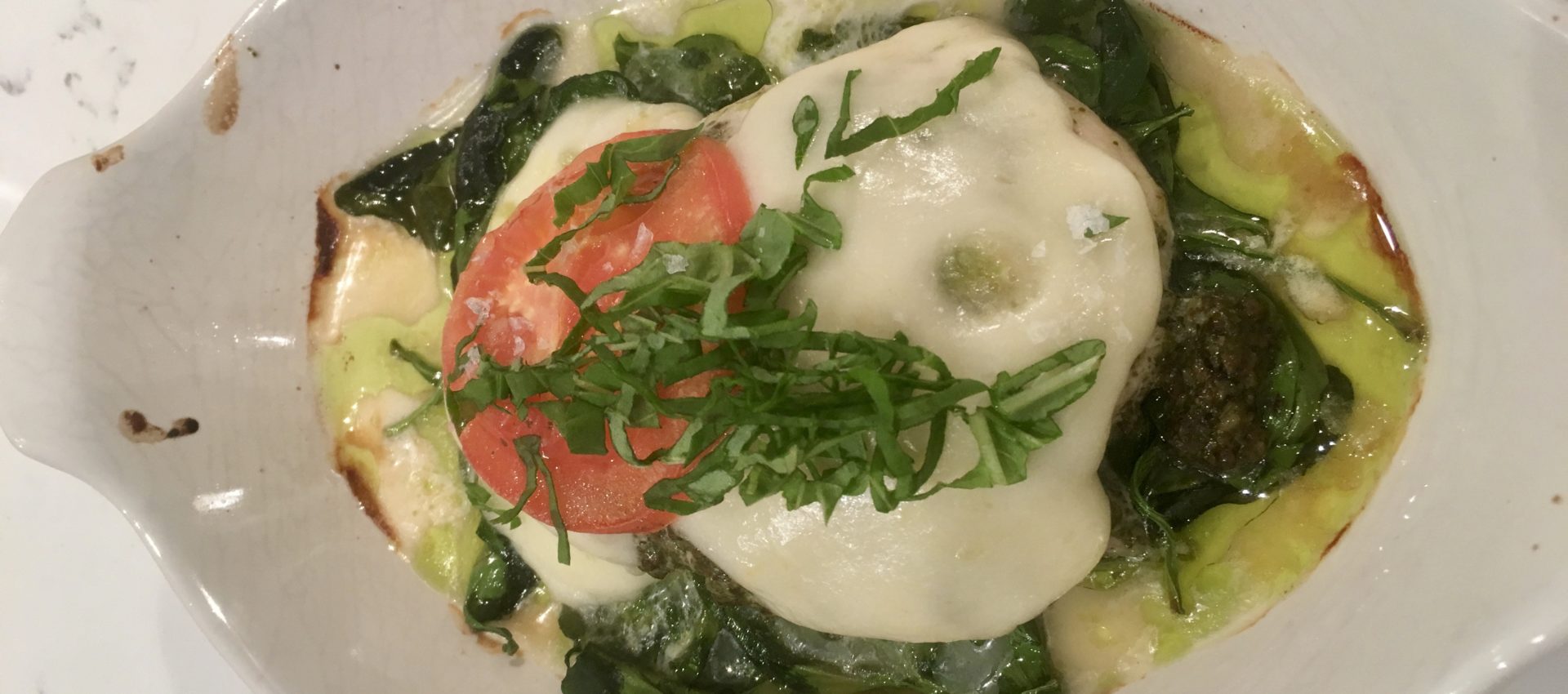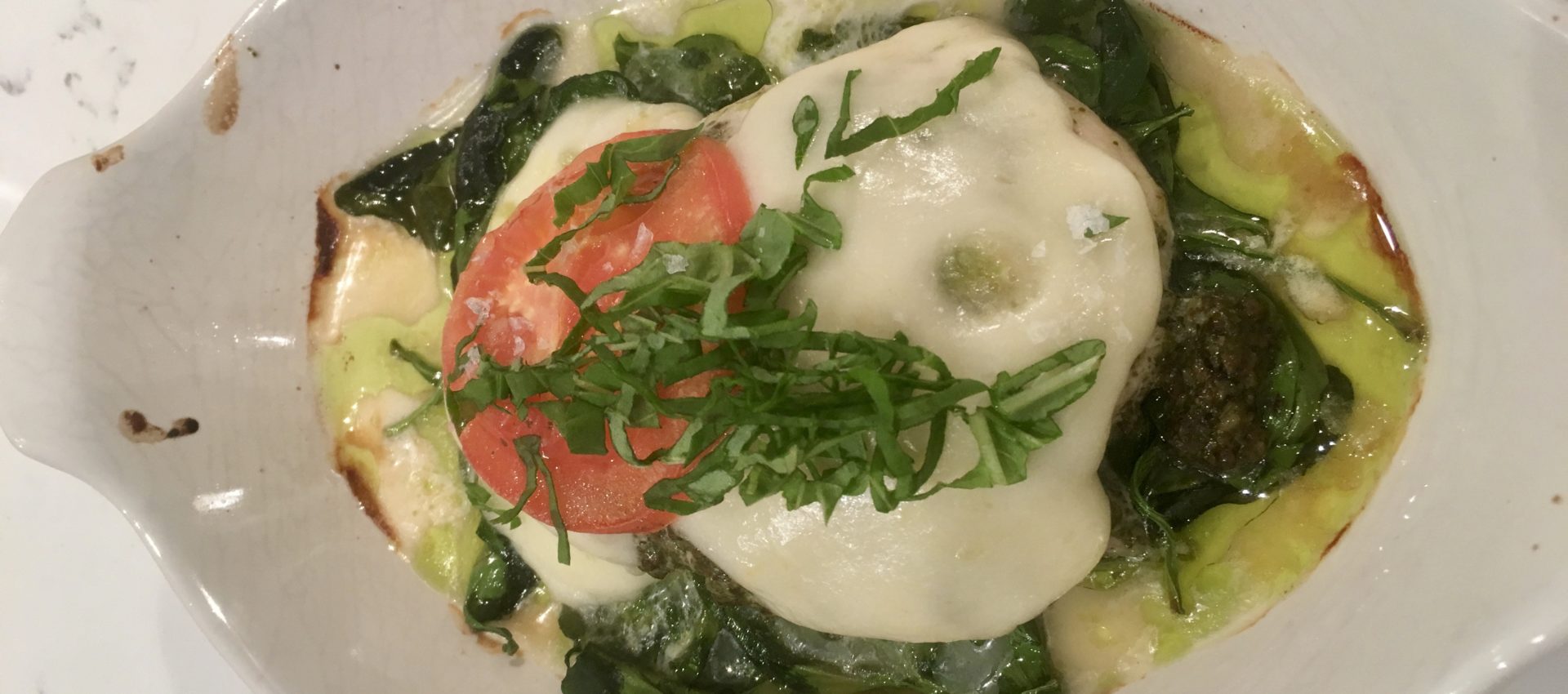 Caprese Chicken Bake
By Leslie Blythe Cheese, Chicken, Italian Baking
January 16, 2017
Caprese Chicken Bake on a bed of baby spinach is a quick and healthy meal. You can make it in one baking dish or put them in individual baking trays.
Prep: 5 mins
Cook: 30 mins
Yields: 4 Servings
Directions
1Preheat the oven to 350° F.
2Put a handful of spinach on the bottom of the baking dish.
3Place chicken breasts on top of the spinach.
4Use a spoon to cover chicken with pesto.
5Top each chicken breast with 1 slice of mozzarella cheese and sliced tomatoes.
6Bake for 30 minutes, or until chicken is no longer pink in the middle. Broil the chicken the final 2 minutes so that the cheese is bubbly and golden.
7Add fresh basil to the top before serving.