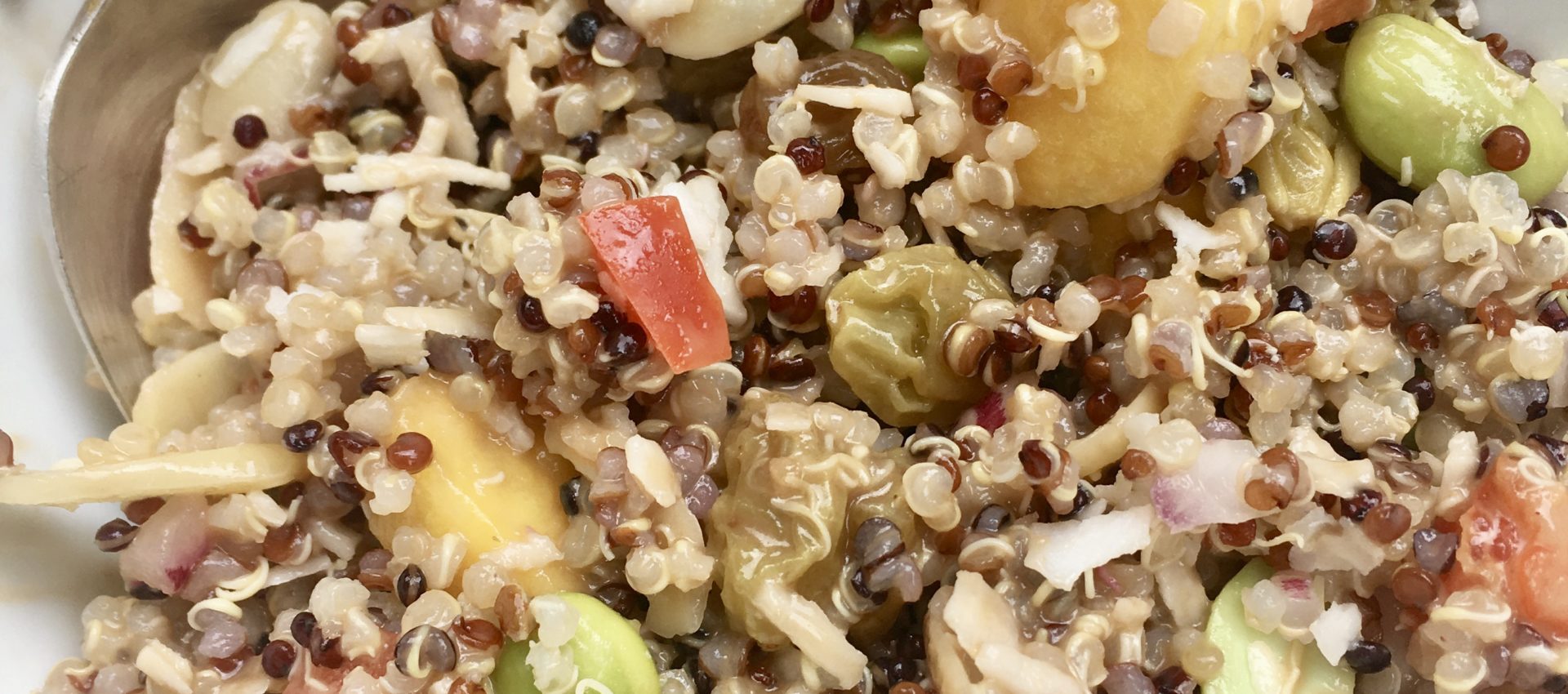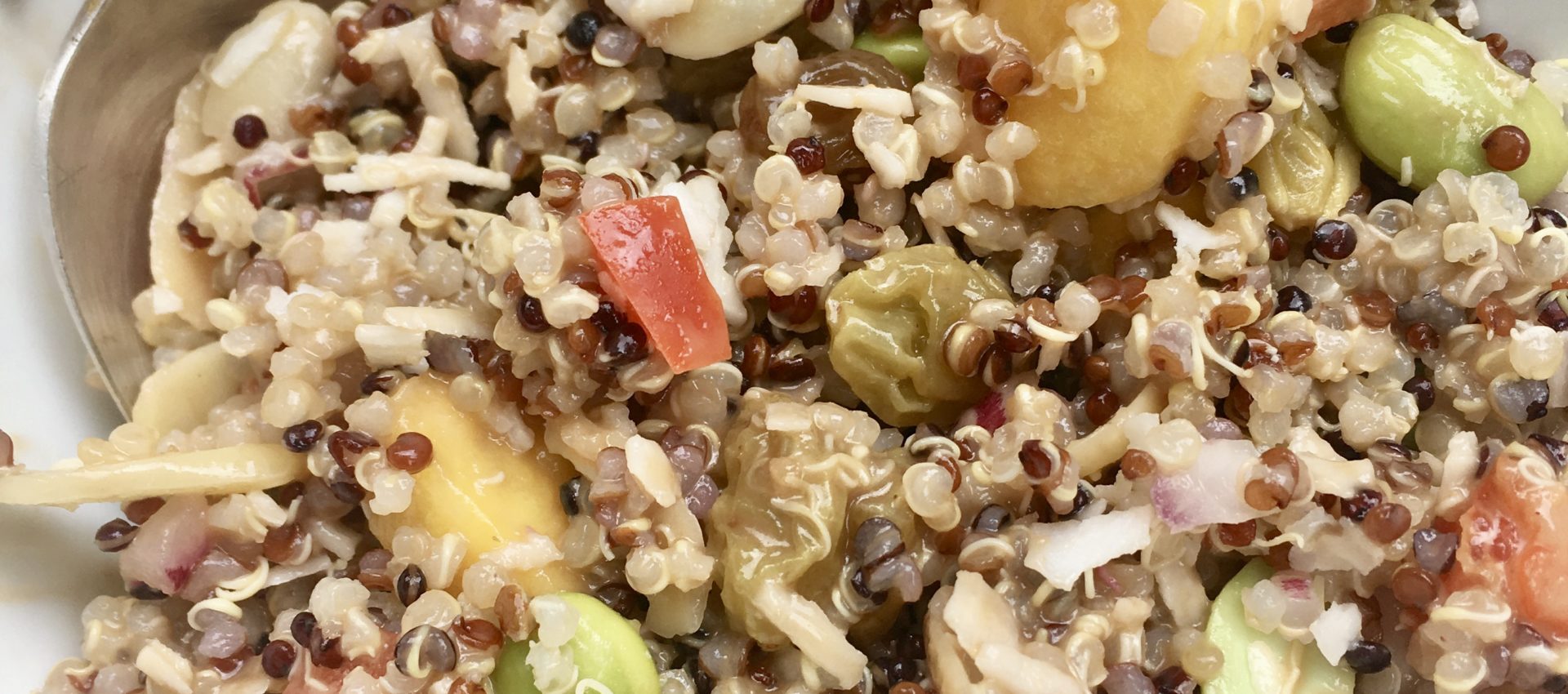 California Quinoa Salad
By Leslie Blythe Gluten Free, Grains, Salad, Salad Dressing, Vegan, Vegetarian Boiling, Mixing
November 3, 2017
Yesterday at work, I wandered into the staff kitchen to find several people surrounding this California Quinoa Salad. They said it was the best salad ever. Of course, I had some, and yes, it is truly delicious. My friend Kristi made it. It has so much flavor and perfect for a weekday lunch. 

Quinoa (pronounced 'keen-wah') is a superfood, which is a complete protein. It has the perfect ratio of carbohydrates, proteins, and fats and is one of the best sources of protein you can get from a plant source. It is gluten-free and one of the few plant foods that contain all nine essential amino acids. ​
Prep: 10 mins
Cook: 10 mins
Yields: 4 Servings
Directions
1In a large saucepan of 2 cups water, cook quinoa according to package instructions; set aside.
2In a small bowl, whisk together balsamic vinegar and lime zest; set aside.
3In a large bowl, combine quinoa, mango, bell pepper, edamame, red onion, coconut flakes, almonds, raisins and cilantro. Pour the balsamic vinegar mixture on top of the salad and gently toss to combine.
0 Reviews