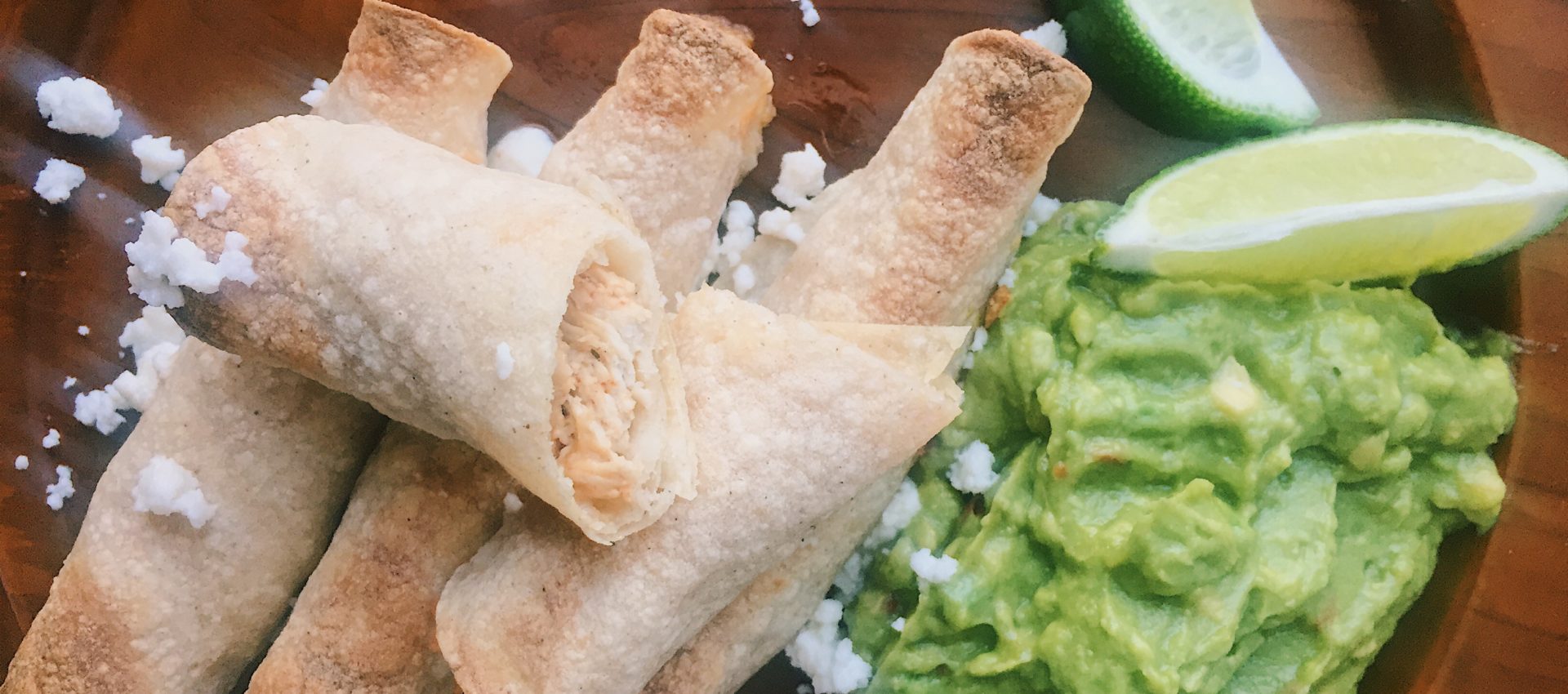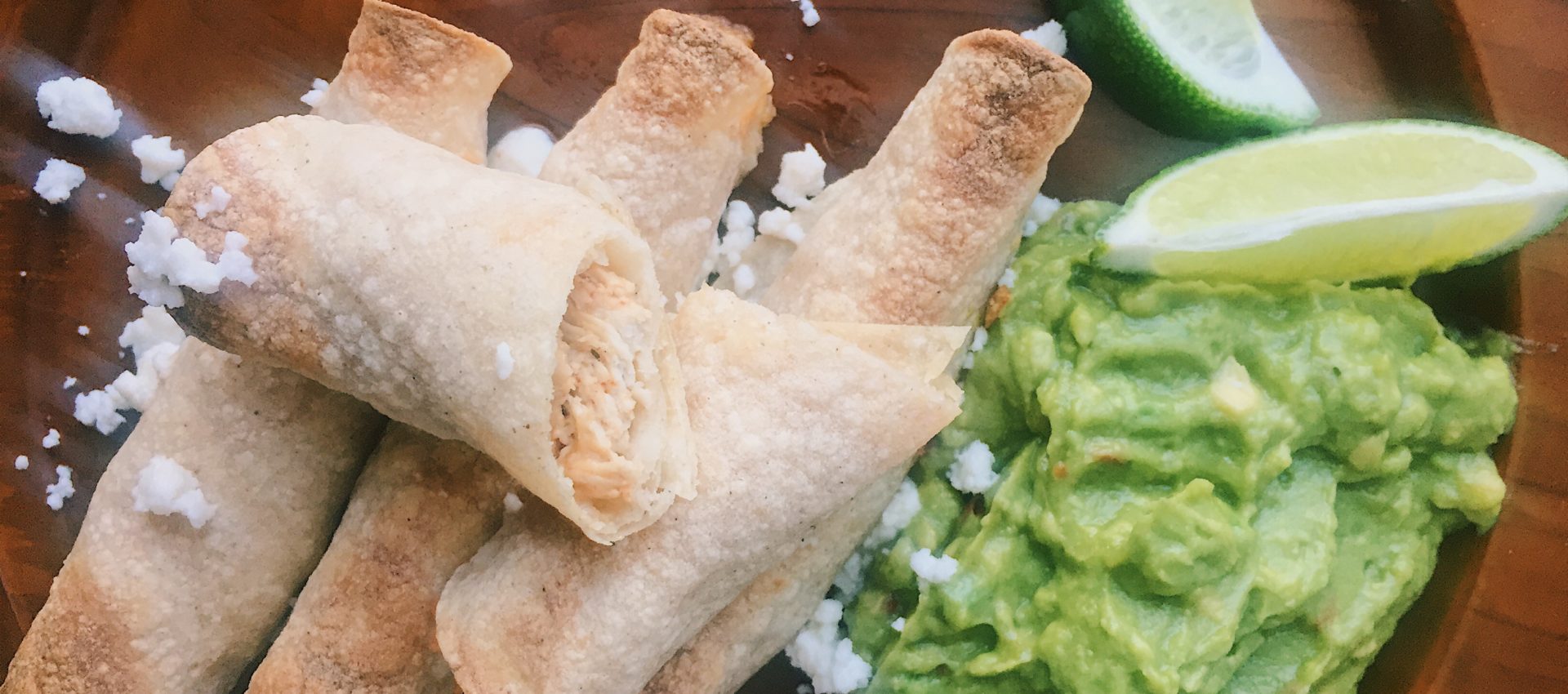 Baked Chicken Taquitos
By Leslie Blythe appetizers, Cheese, Chicken, Hors d'oeuvres, Mexican, Snacks Baking
May 4, 2017
These Baked Chicken Taquitos are a healthy, non-fried version and less mess on your stove than the traditional fried ones.They make a great snack.
Prep: 15 mins
Cook: 20 mins
Yields: 4 - 6 Servings
Directions
1Preheat oven to 400° F.

2In a medium bowl, mix together the chicken, cheese, salsa, spices and lime juice.

3Get two paper towels damp and place two tortillas at a time in between the paper towels. Place in the microwave for 20-30 seconds. Remove from the microwave and roll up the taquitos.
4Set a tortilla on your work surface and place a heaping tablespoon of the chicken and cheese mixture in the center of the tortilla. Roll the tortilla tightly around the chicken so it is snug in the center. Lay it seam-side-down on the baking sheet.

5Continue with the remaining tortillas and chicken, lining the taquitos up right next to each other to keep them from unfurling.

6Lightly coat them with non-stick cooking spray or use a pastry brush to coat the taquitos.

7Bake until lightly brown and crispy, 18 to 20 minutes. Serve with guacamole and salsa on the side.
Ingredients
1½ cup cheddar cheese, shredded
½ teaspoon ground chili powder
non-stick cooking spray or olive oil
0 Reviews