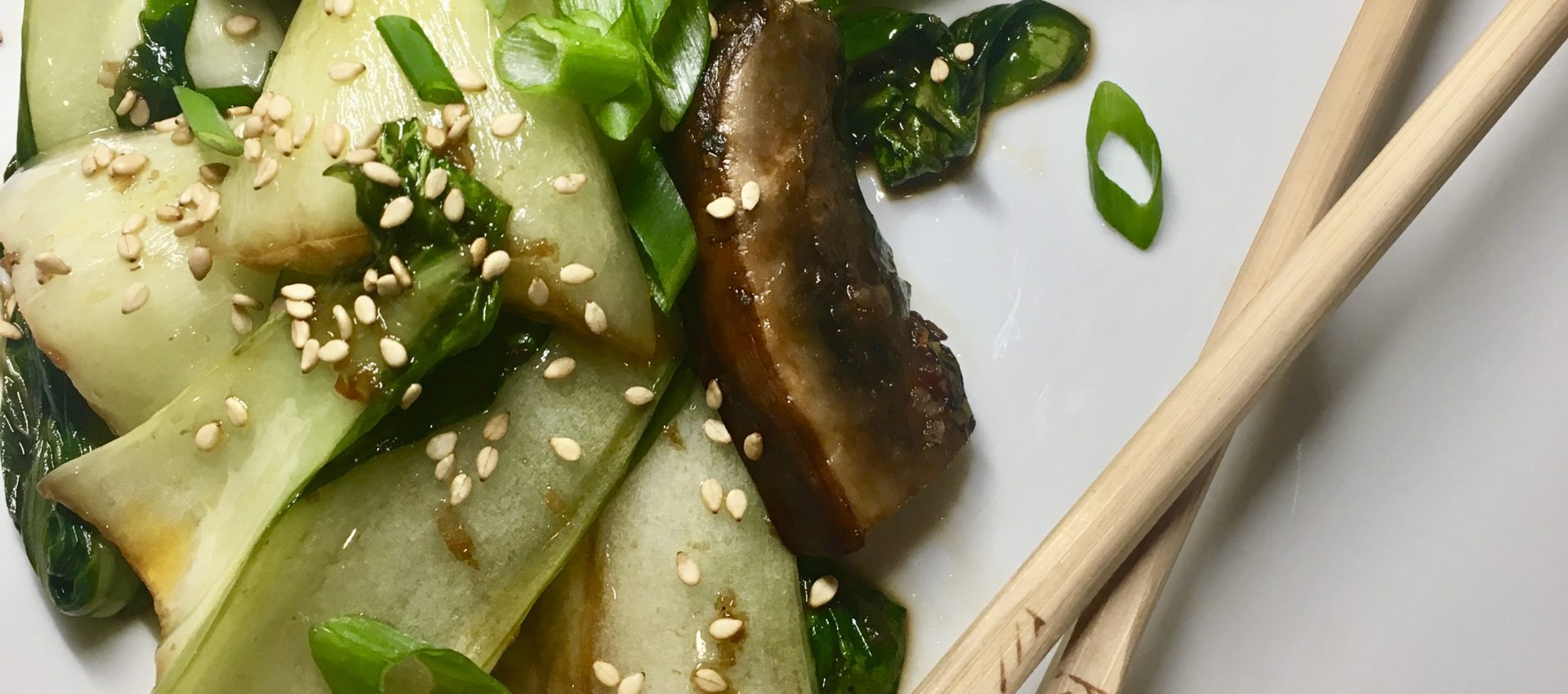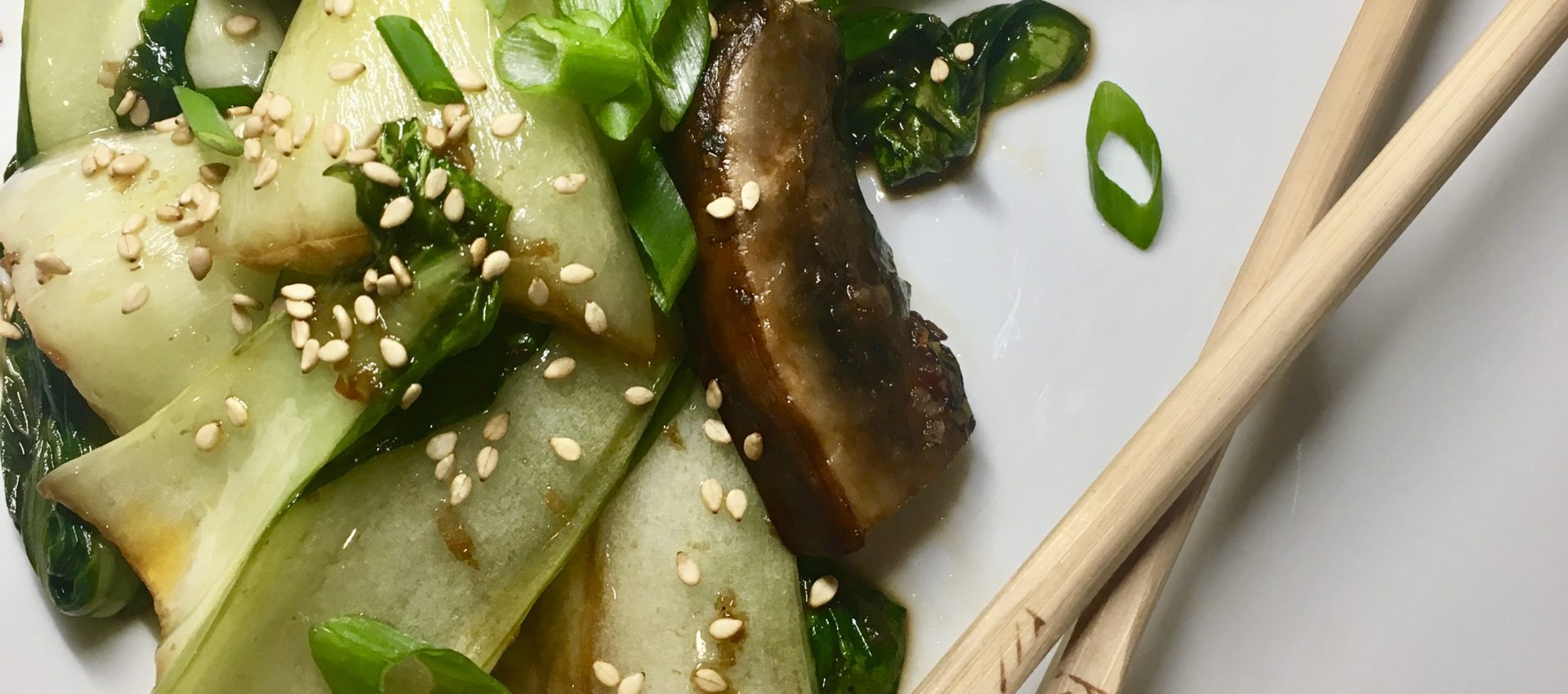 Baby Bok Choy with Portobello Mushrooms & Ginger
By Leslie Blythe Asian, Chinese, Mushrooms, Side dish, Vegetarian Stir Frying
November 2, 2017
Bok choy is a type of Chinese cabbage. Bok choy is a nutrient-dense vegetable and is a great food to incorporate into your diet because of its low calories and many health benefits, such as cancer prevention, healthy digestion, and a hefty serving of many vitamins and minerals. This Baby Bok Choy with Portobello Mushrooms & Ginger is very flavorful and quick and easy to prepare.
Prep: 15 mins
Cook: 10 mins
Yields: 4 Servings
Directions
1In a large hot pan, add the sesame oil. Sauté ginger and garlic for about 1 minute. Add baby bok choy and soy sauce. Add the pan lid or cooking foil if pan does not come with a lid. Let the bok choy steam and cook for about 2-3 minutes until it starts to wilt.
2Then add mushrooms. Stir in the garlic chili sauce and soy sauce. Place lid on the pan. Cook for about 2-3 minutes until mushrooms start to wilt. Once mushrooms start to wilt, use a wooden spoon and stir and sauté the vegetables so they pick up all of the flavors of soy sauce, ginger and garlic.
3Add toasted sesame seeds and green onion, and serve with rice.
Ingredients
1 teaspoon fresh ginger, minced
2 bunches baby bok choy, stems cut
1 whole large portobella mushroom, remove stem and sliced
toasted sesame seeds, for garnish
1 green onion, sliced, for garnish
0 Reviews