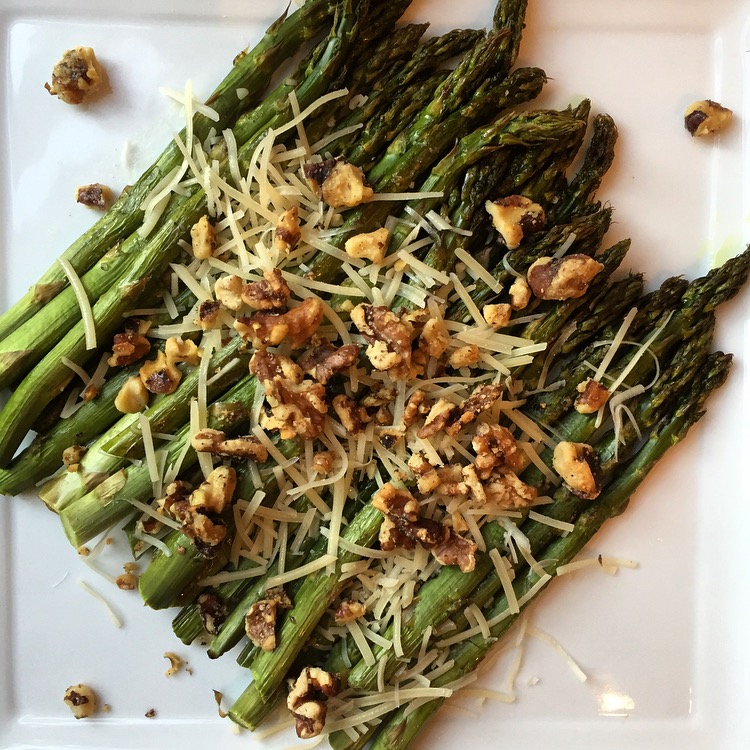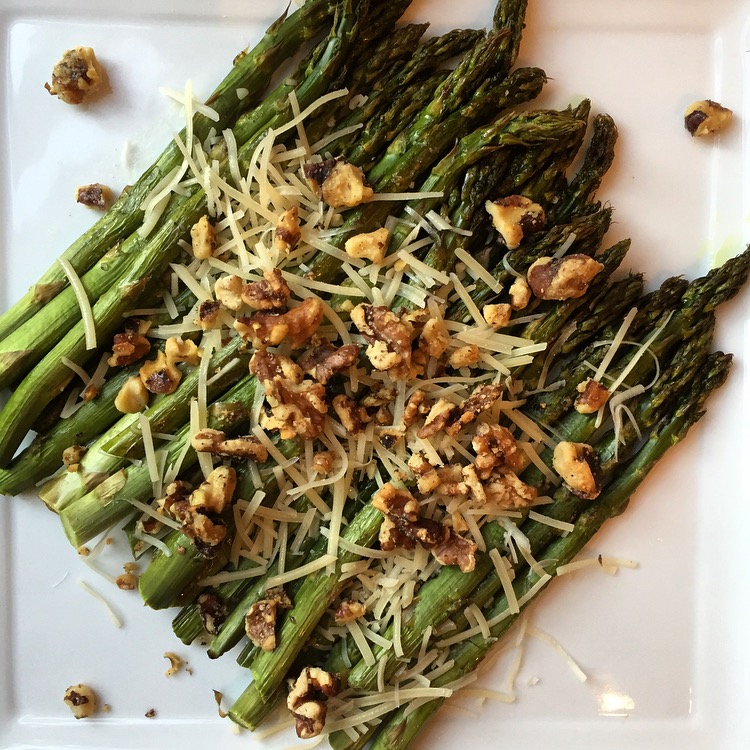 Asparagus with Parmesan and Roasted Walnuts
By Leslie Blythe Cheese, Side dish, Vegetarian Roasting
April 10, 2017
This Asparagus with Parmesan and Roasted Walnuts is perfect for your Easter buffet. It's simple to prepare and delicious when it's in season.
Prep: 5 mins
Cook: 15 mins
Yields: 4 Servings
Directions
1Preheat oven to 400° F.

2Arrange the asparagus in a single layer in a shallow baking dish. Drizzle the olive oil over the asparagus and roll the spears to coat well. Sprinkle lightly with salt.

3Roast in the oven for 7 to 14 minutes depending on the thickness of the spears (thin spears will take much less time than thick ones). When done, asparagus should still be crisp.

4About 3 to 5 minutes before the asparagus are done, place chopped walnuts in a small pie tin and put into the oven alongside the asparagus.
5Remove asparagus and walnuts from the oven. Divide asparagus among four luncheon plates. While asparagus are still hot, sprinkle them with the parmesan and the roasted walnuts.

6Allow to cool slightly. Serve at room temperature for best flavor.

0 Reviews