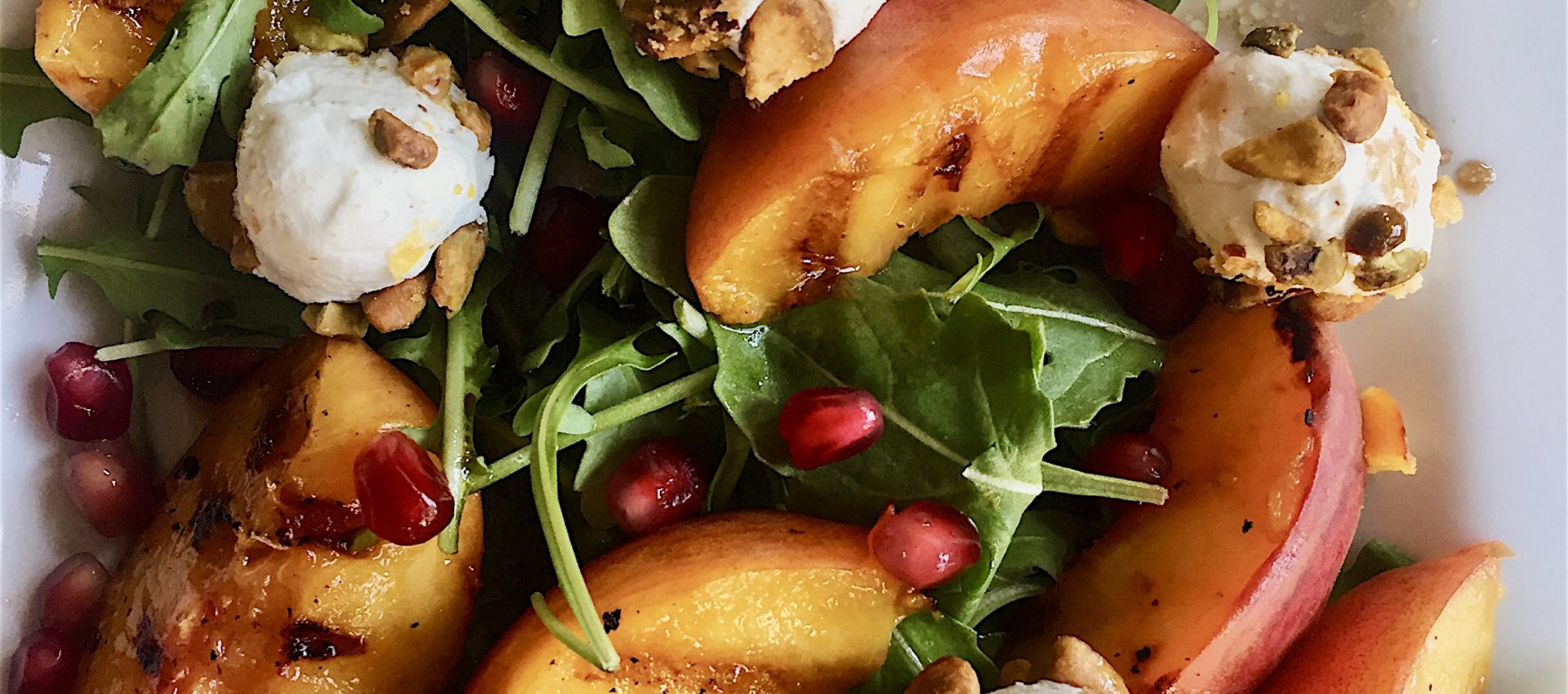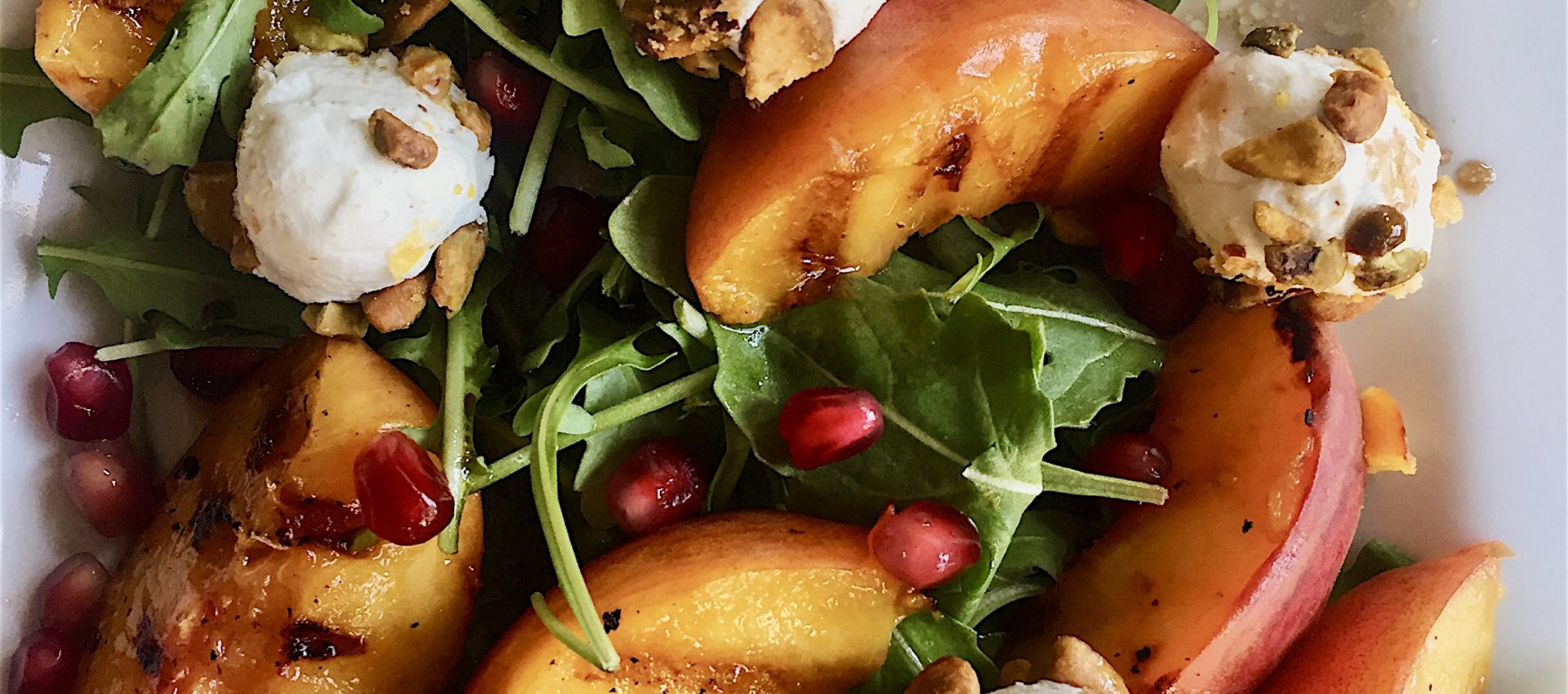 Arugula and Peach Salad with Pistachio Goat's Cheese Balls
By Leslie Blythe Cheese, Salad, Side dish, Vegetarian Grilling, Mixing
July 2, 2017
This Arugula and Peach Salad with Pistachio Goat's Cheese Balls is a delicious salad, which could almost pass as a dessert.
Prep: 10 mins
Cook: 10 mins
Yields: 4 Servings
Directions
1Brush the peach quarters with 1 tablespoon olive oil. Cook on a smoking hot griddle pan for 2-3 minutes on each side until caramelized and well colored. Set aside.
2
Put the goat's cheese in a bowl, season and roughly mash. Use your hands to roll into bite-size balls – about 16 in total. Place on a lined baking sheet and chill in the fridge for 15 minutes.
3
Meanwhile, finely chop the pistachios with a knife or in a mini food processor. Spread them out on to a tray.
4Once the goat's cheese has chilled, remove from the fridge. Roll each ball in the pistachios until well coated.
5
To serve, whisk the remaining olive oil with the honey and balsamic. Arrange the rocket on a platter, then top with the griddled peaches and goat's cheese balls and drizzle with the dressing. Finally, sprinkle over any remaining chopped pistachios.
0 Reviews