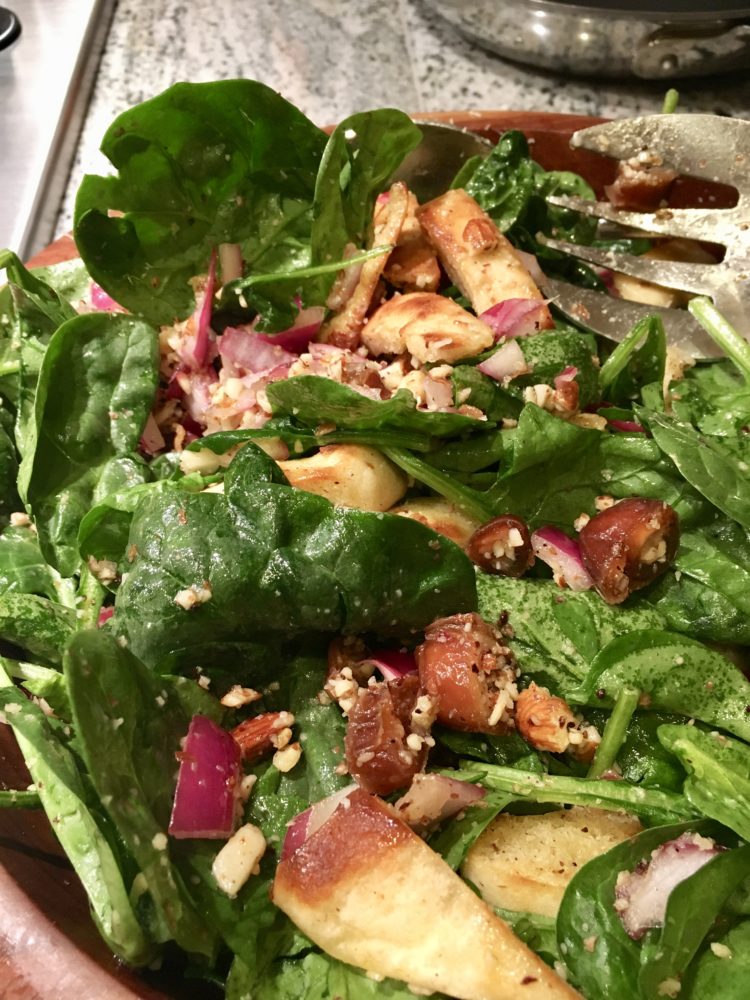 My friend Liz made this wonderful salad for dinner from the Jerusalem cookbook. It's the Baby Spinach Salad with Dates and Almonds recipe that has fried pita bread pieces. The dates add a sweetness to this delicious salad.
By Leslie Blythe
Prep: 15 mins
Cook: 30 mins
Yields: 4 - 6 Servings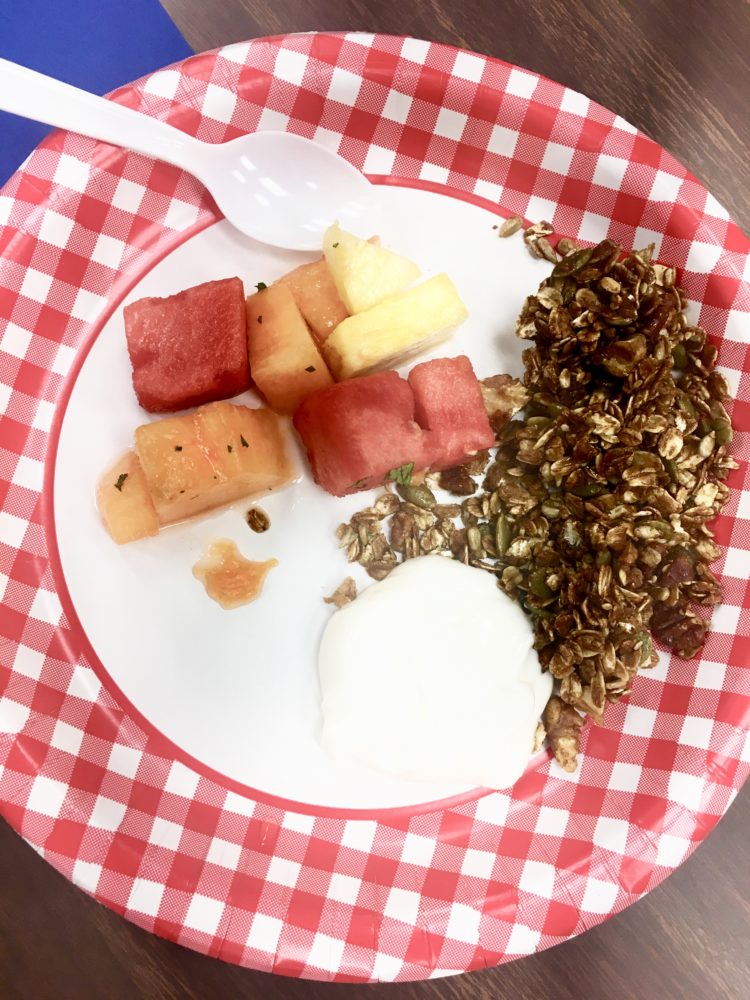 Granola, that breakfast food of oats, nuts and other crunchy ingredients, has a mixed reputation. It is often seen a healthy, comforting and—literally and figuratively-crunchy. The breakfast equivalent of a pair of Birkenstocks. Just as Birkenstocks have shed their hippy image and are now right on trend for fashion and comfort, some granola—especially home-made—is now known simply for being delicious. Carl Parke's (the head of the Gooden School) granola is just that—richly flavored with spices like ginger and allspice, slightly sweet with brown sugar and honey and delightfully nutty with four kinds of nuts and seeds. This is granola at its best, as good at breakfast as it is at any time of the day or night.
By Leslie Blythe
Prep: 15 mins
Cook: 1 hr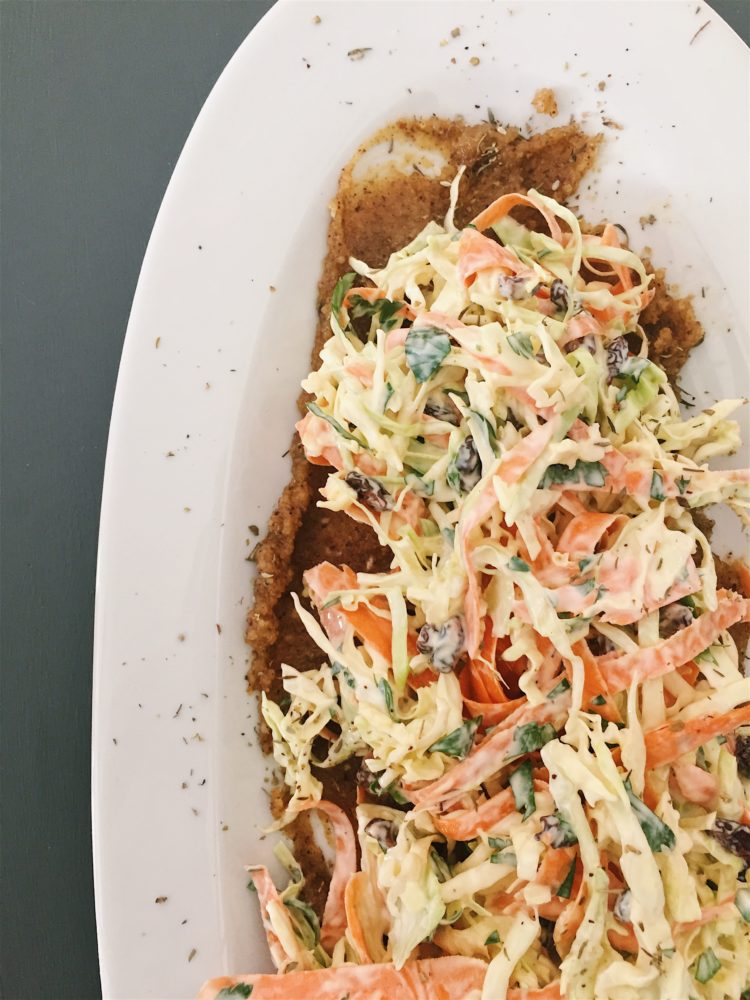 Cabbage and Carrot Slaw with Walnut-Za'atar Pesto is such a colorful salad, which gets a modern upgrade thanks to a salty-cheesy walnut pesto.
By Leslie Blythe
Prep: 20 mins
Yields: 8 Servings