The Jermyn Street Irregular Cocktail
Posted on December 1, 2016 by Leslie Blythe No comments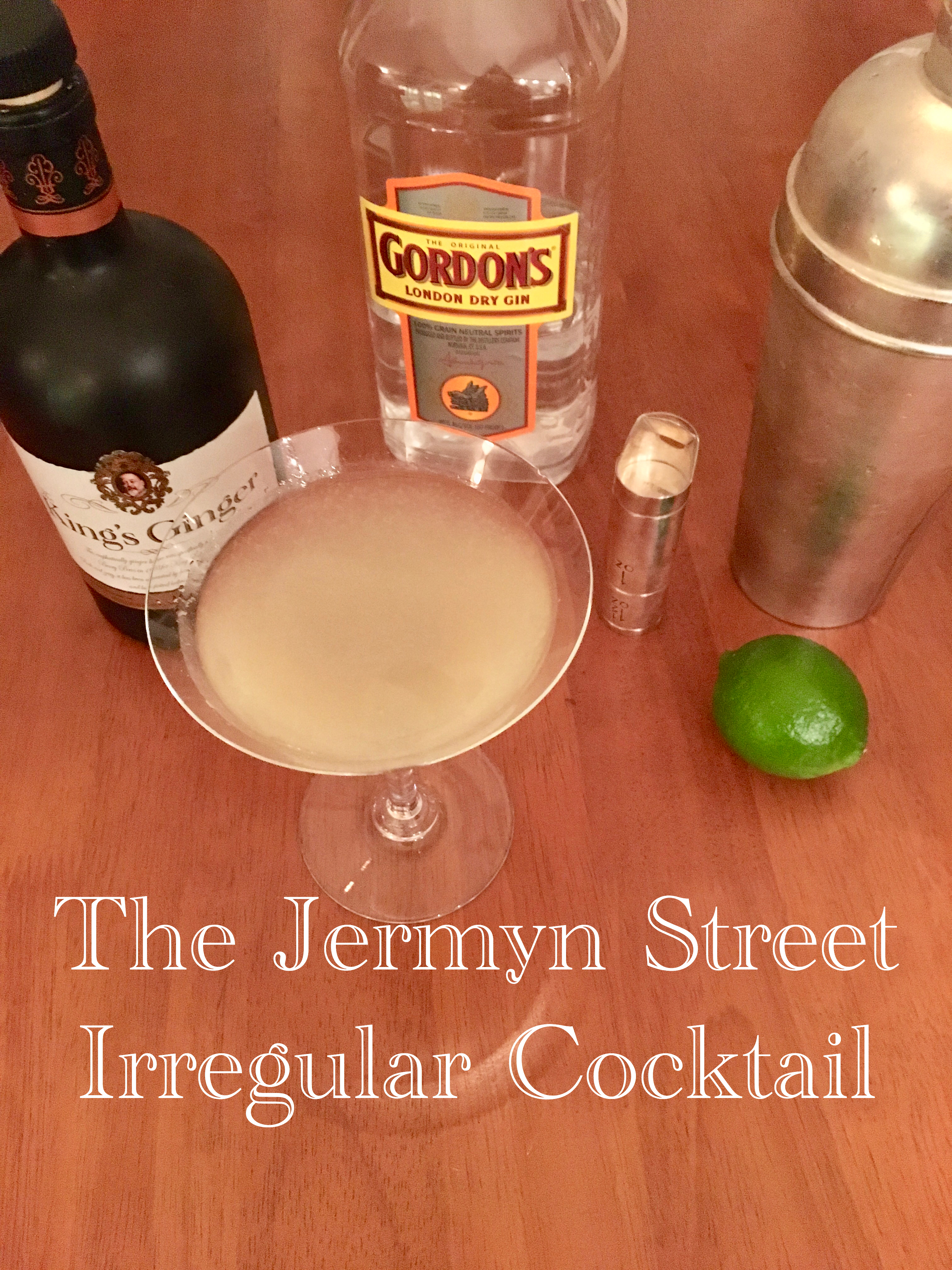 There is a classic construct for the perfect cocktail—some citrus for acidity and sourness, a liqueur for sweetness and flavor and a spirit for the body of the drink. This works perfectly for drinks like the Margarita (lime juice, triple sec and tequila) and the Sidecar (lemon juice, Cointreau and brandy). You can ramp up the citrus for more tartness, alter the amount of liqueur to make a drier or sweeter cocktail or—in the case of a Cosmopolitan—add some fruit juice like cranberry for flavor and color.
Three of my favorite flavors are lime (no scurvy in our house), ginger (for its spicy warmth) and, of course, gin (I would invoke the term "mother's milk" here, but that would not be fair to Scotch).This cocktail plays on the classic formula with lime, ginger liqueur and gin.There are several wonderful ginger liqueurs like Canton and King's Liqueur—you could even use Stone's Ginger Wine. King's Ginger Liqueur, which I use for this, was specifically formulated by Berry Bros. in 1903 for King Edward VII and, given that Berry Bros. is right around the corner from Jermyn Street, seems like a perfect fit.As always, I tend to use Gordon's gin for mixed cocktails (it is good enough for the Queen…) although there are several wonderful gins available that would work well in this drink.
The pairing of limes and gin is an indubitably English flavor combination; the addition of ginger—evocative of the far reaches of the Empire—seems right and really rather pukka.
The Jermyn Street Irregular Cocktail
Juice of half a lime
1 jigger Ginger Liqueur
2.5 jiggers of gin
Shake with ice, strain into a cocktail glass. Adjust proportions to suit taste.